Korankei 香嵐渓 is a valley in Toyota, Japan (near Nagoya), and is one of center-Japan's most popular viewing spots for Autumn leaves. There is actually a word for viewing the changing of the leaves in Japanese, called kouyou (紅葉).
Here is a shot of the main river from the main road. If this isn't picturesque, I don't know what is…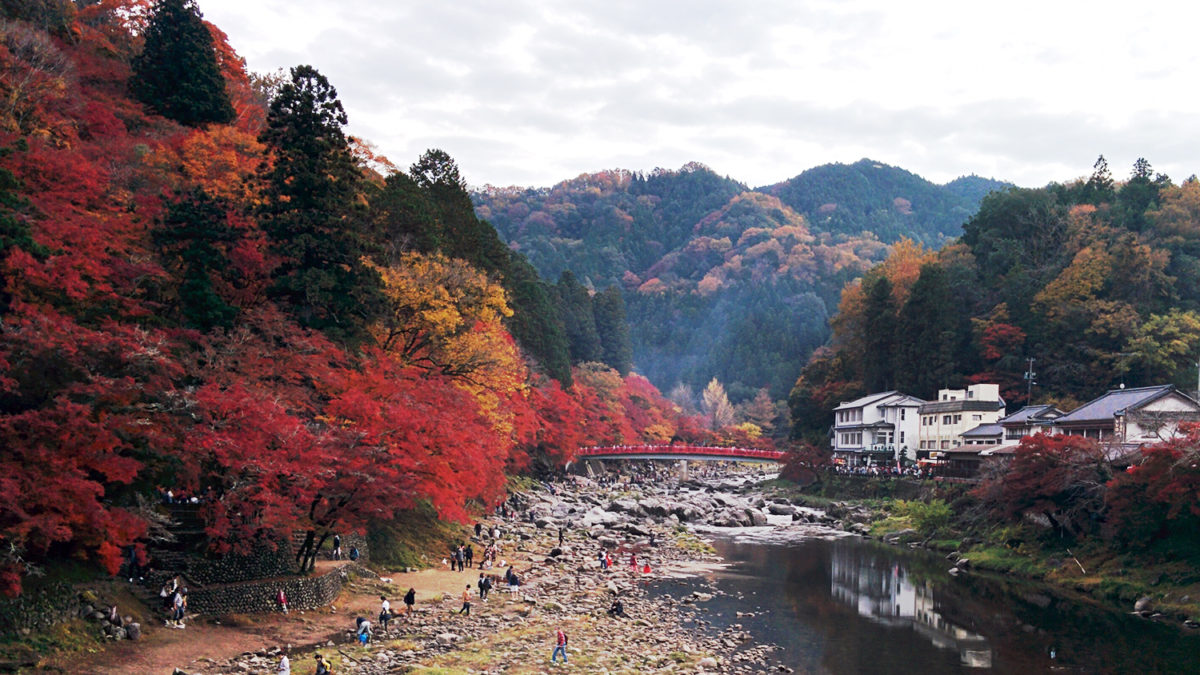 Today's Plan – Part 1: Find Gohei-mochi
Actually, today I wasn't initially planning on going to Korankei. My initial plan was to just cycle in the mountains and enjoy the Fall colors. I started by riding up Mikuni (三国山) and stopping for gohei-mochi (五平餅) at a restaurant on the peak. Gohei mochi is difficult to explain, but it's like a grilled rice based stick covered in miso paste, and I strongly recommend that you try it if you haven't yet..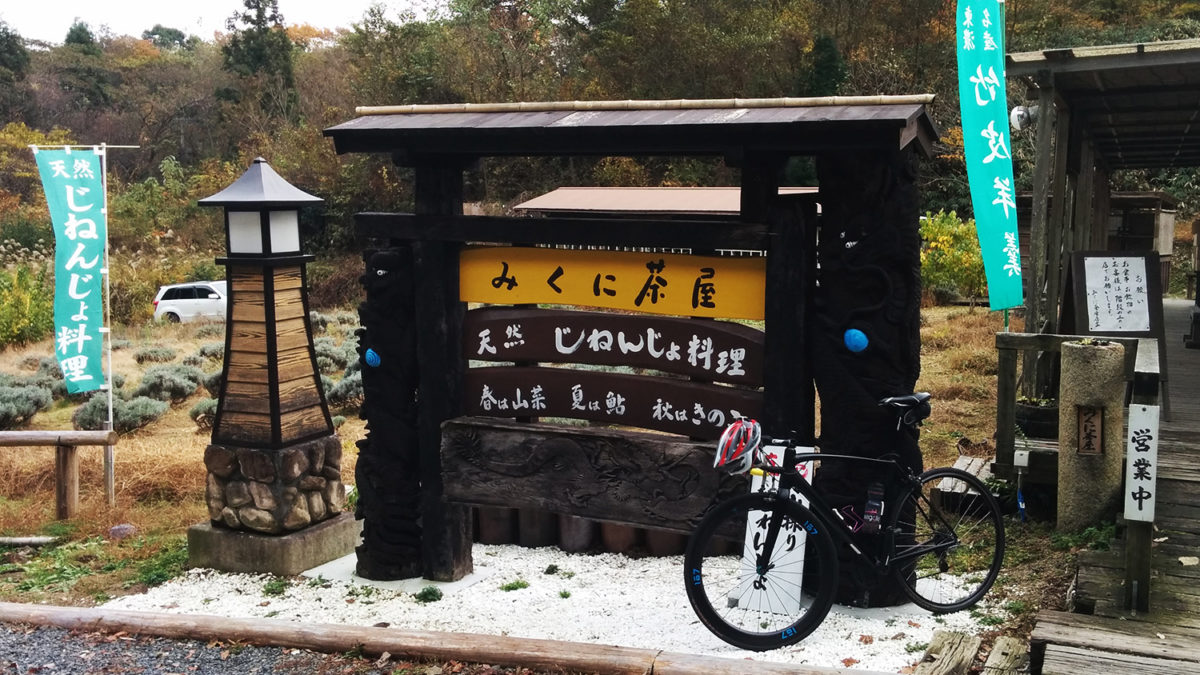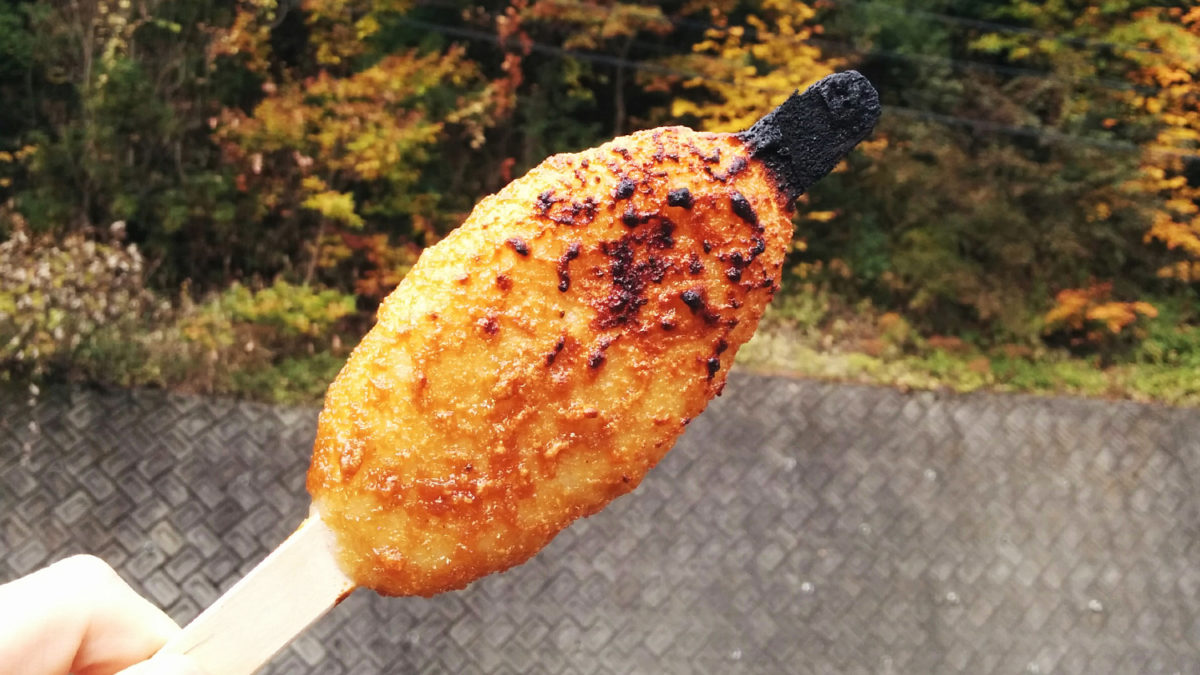 Today's Plan – Part 2: Find Korankei
While I was resting at the restaurant, I was looking at some pictures people where posting on instagram, and one of my friends had gone to Korankei (香嵐渓), and the scenery looked fantastic, so I decided to try and head there next. It wasn't super close to where I was, but I had the full day to enjoy myself and riding in the nice weather and beautiful nature, so I didn't mind.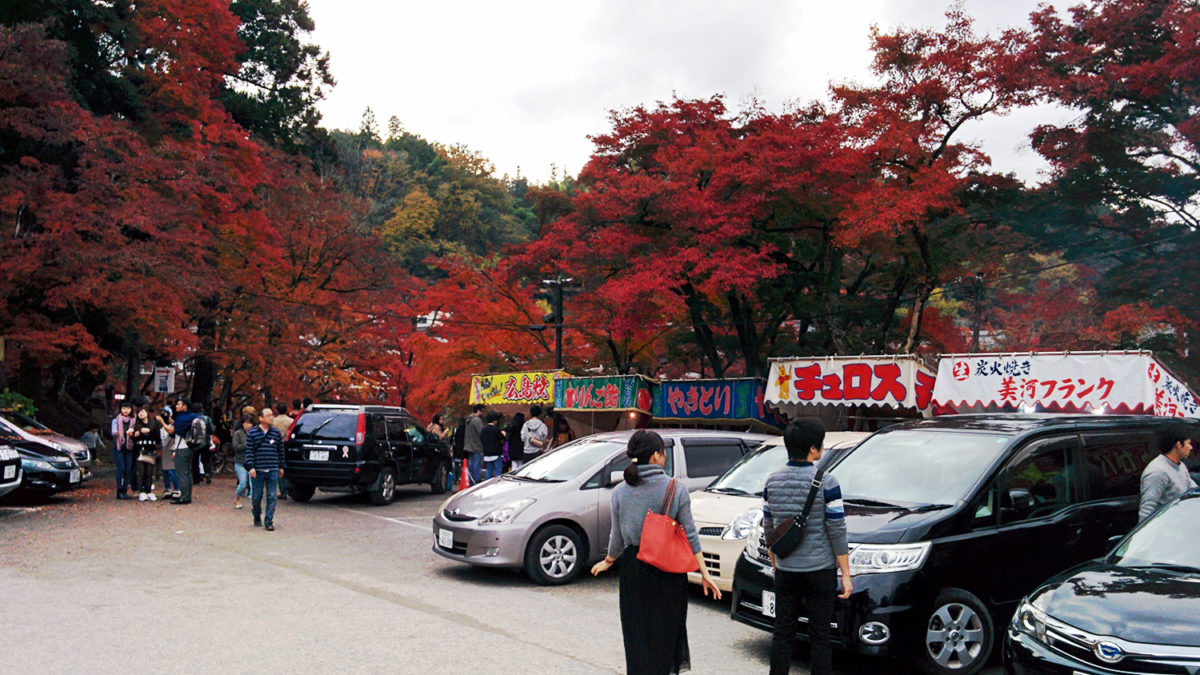 It became obvious that I was getting close, since I went from zero traffic to a large number of cars backed up on the small country roads. I could feel that I was in for a treat..
Here are some photos I took while walking around Korankei.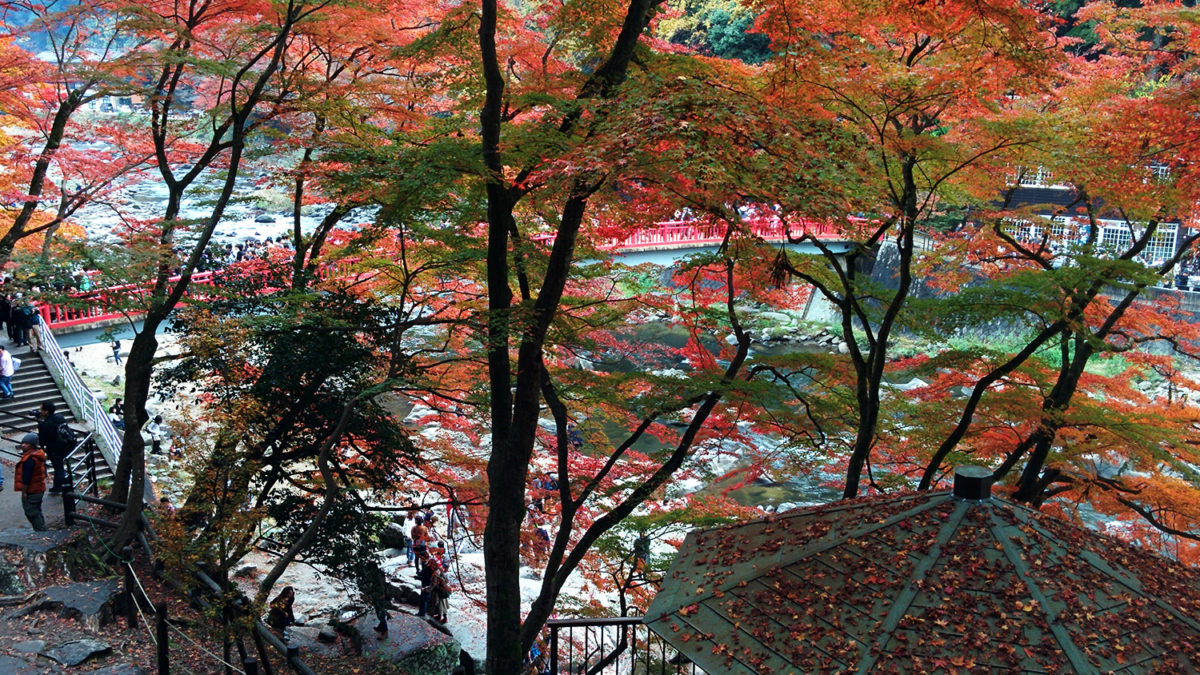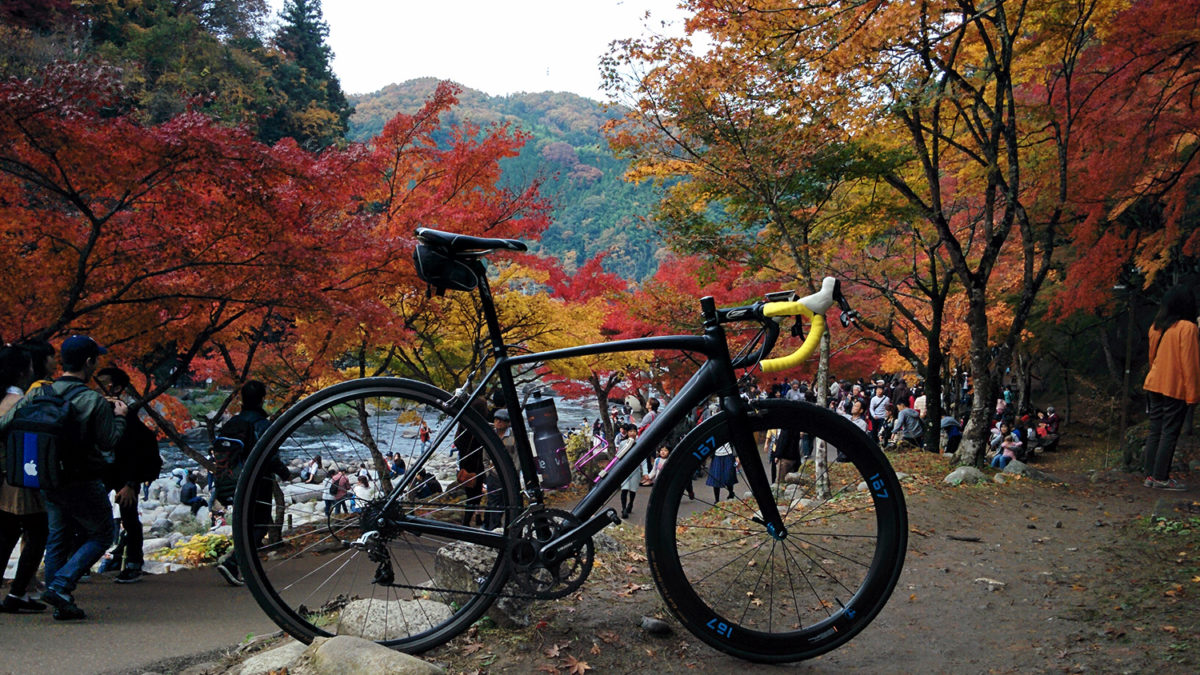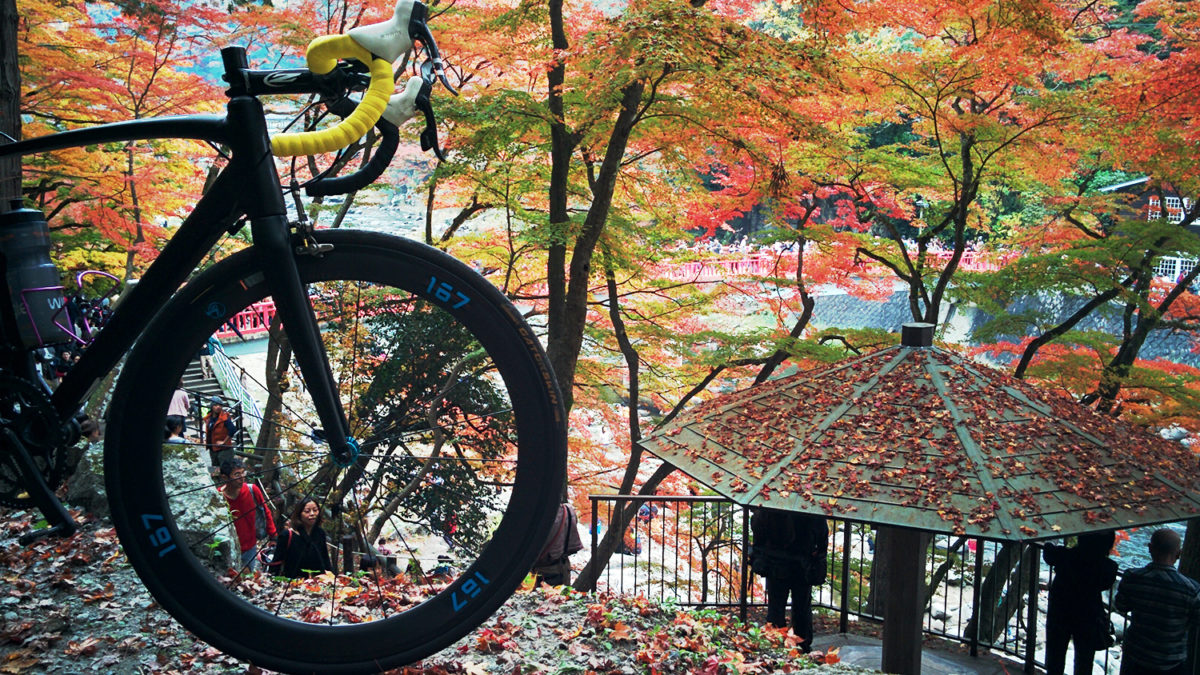 Taigetsukyo Bridge is one of the popular destinations at Korankei. It was a little bit too busy for me with my bicycle, so I only looked from a distance.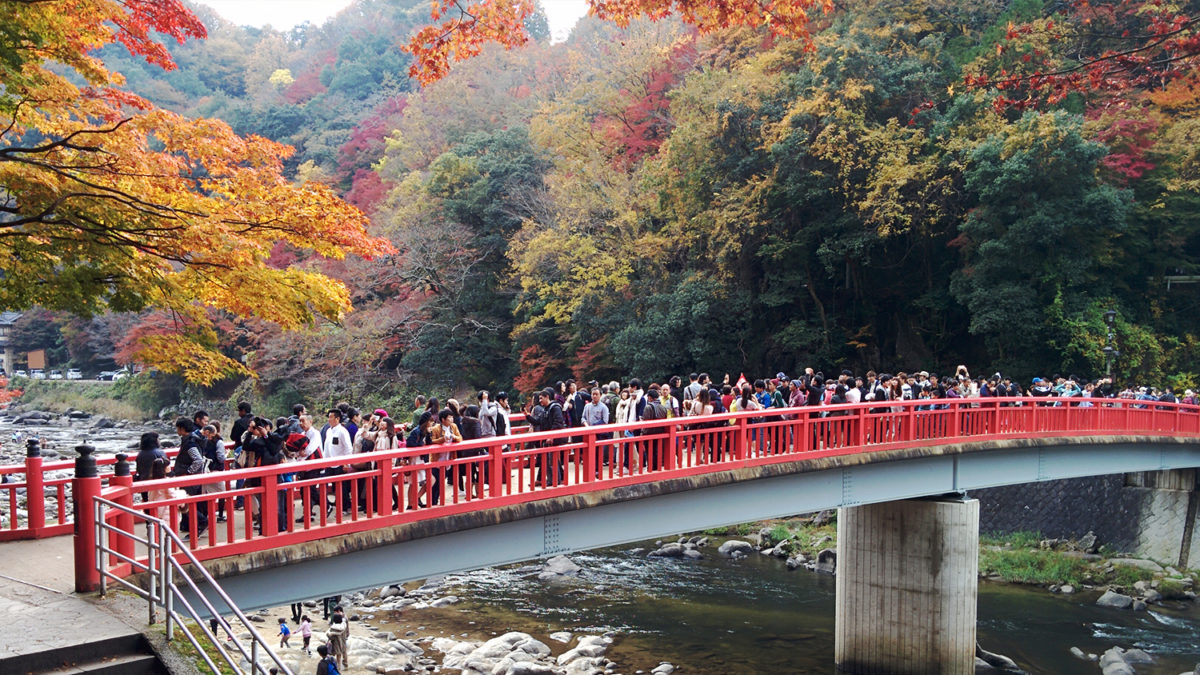 As I was walking around, I came across another gohei-mochi shop, and I couldn't resist!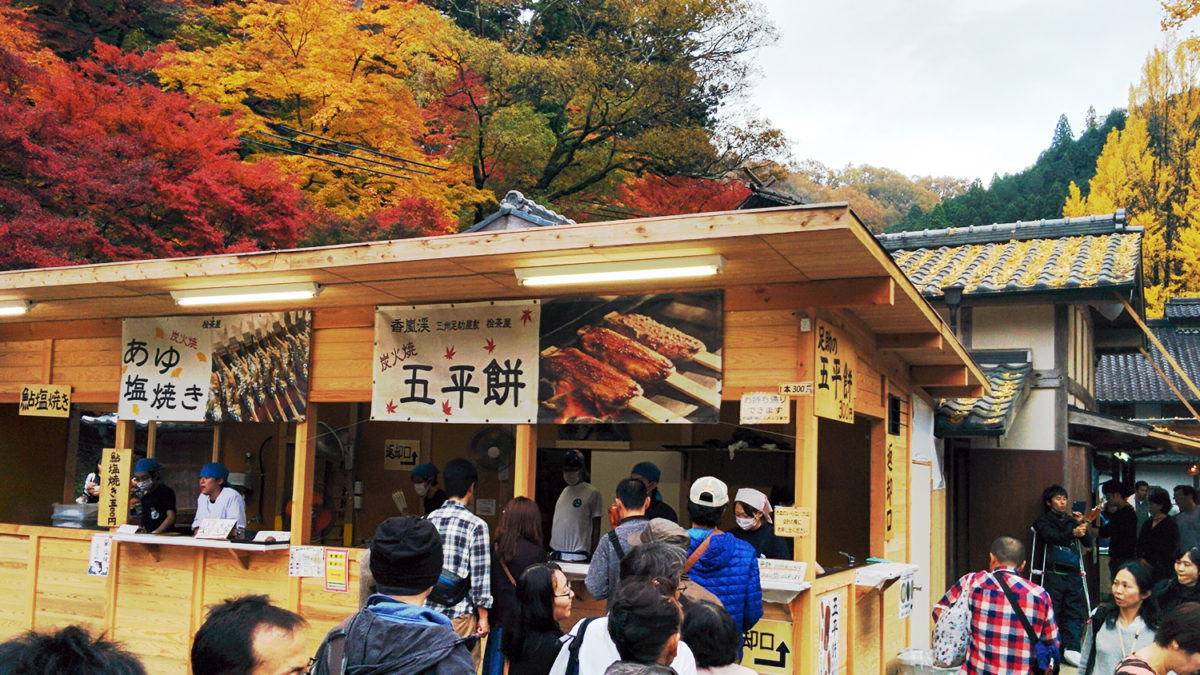 Dare I say it, but this one was even bigger and better tasting than the previous one!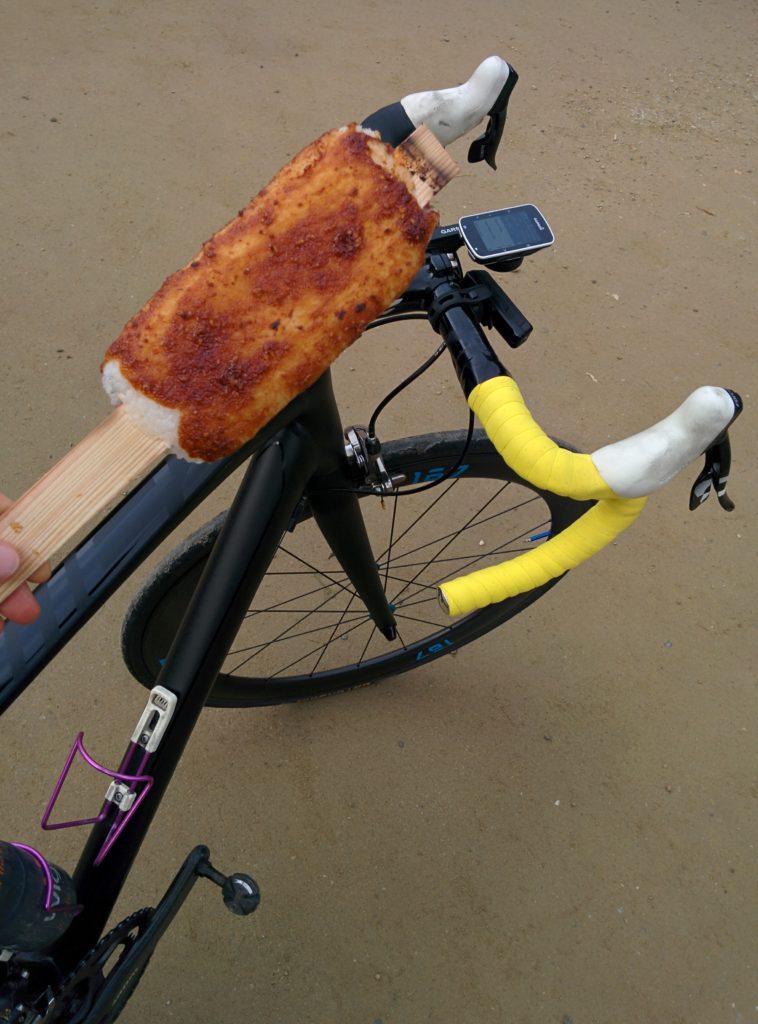 After my snack, I soaked in the sights one last time and got ready to ride back home to Nagakute.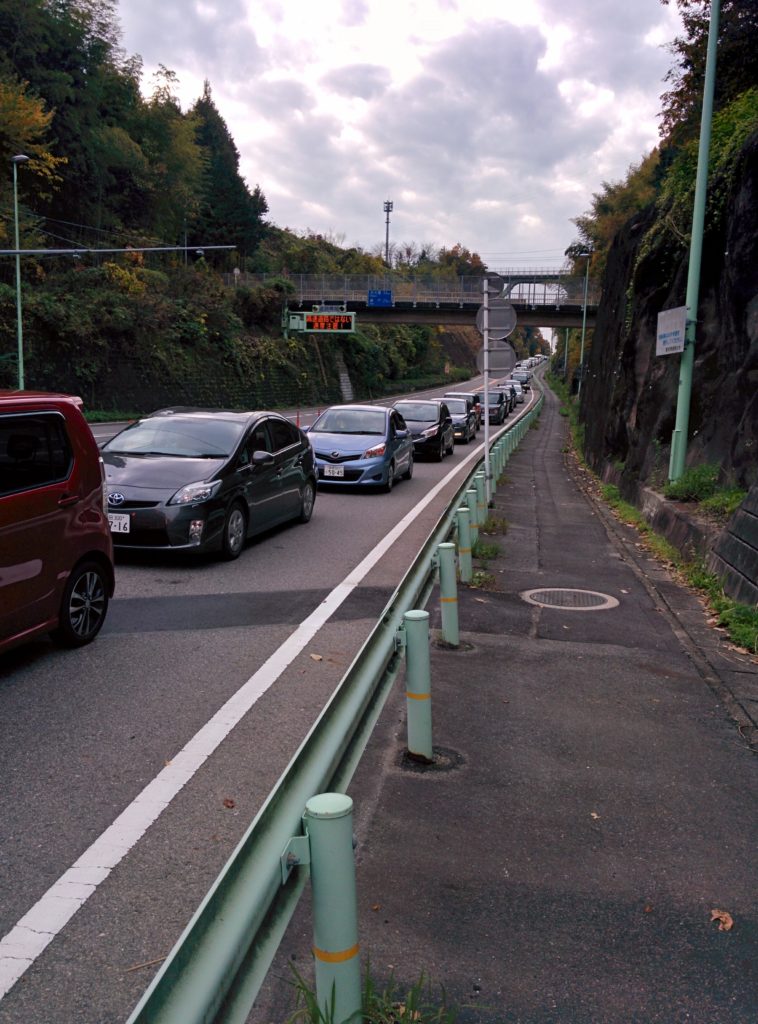 There were still a large number of people trying to get to Korankei, and the traffic was severely backed up. I was really lucky that when I went I did not ride directly from the city. I was already in the mountains, so my route was much less busy.
As I was riding back, the traffic heading towards Korankei was not moving for at least a good 10km. If you plan on going during peak tourist times, I would suggest going by bike like I did. There's plenty of sidewalks, so you can get by even if the roads are backed up.
Today's Strava route
If you're interested in seeing my route for the day, here is my ride on strava
https://www.strava.com/activities/780407884