In the Summer (August) of 2016, I returned to Japan after a few weeks of travelling (no cycling) around Taiwan and Hong Kong. My good friend Bradley (FOE) had also just recently returned to Japan, and we were both in the mood to do a big ride with a bit of adventure. At this point, Summer was at it's peak in Japan and so we decided to ride into the mountains and cool off at the not so well known Jurou waterfall (寿老の滝) in Ena, Japan. Riding to here was a first for me, but Bradley had done the route before. I had seen pictures from some of the Nagoya Cycling Club members posts, and this ride had been on my bucket list for a while.
Course Profile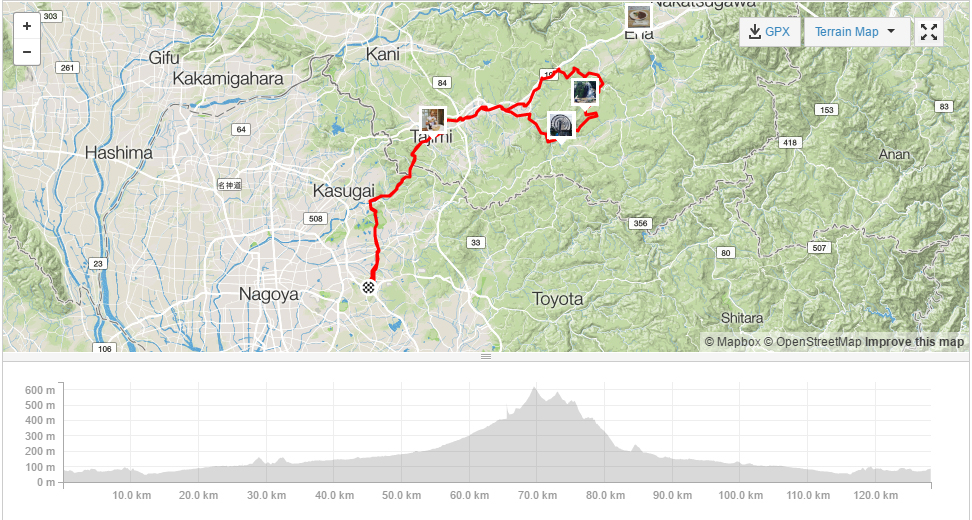 Link to ride on strava.
Ride Start
The day started off with a fairly relaxing pace and a nice little early ride snack at Artigiano (アルティジャーノ), a bakery with a beautiful exterior/interior, in Tajimi, Japan.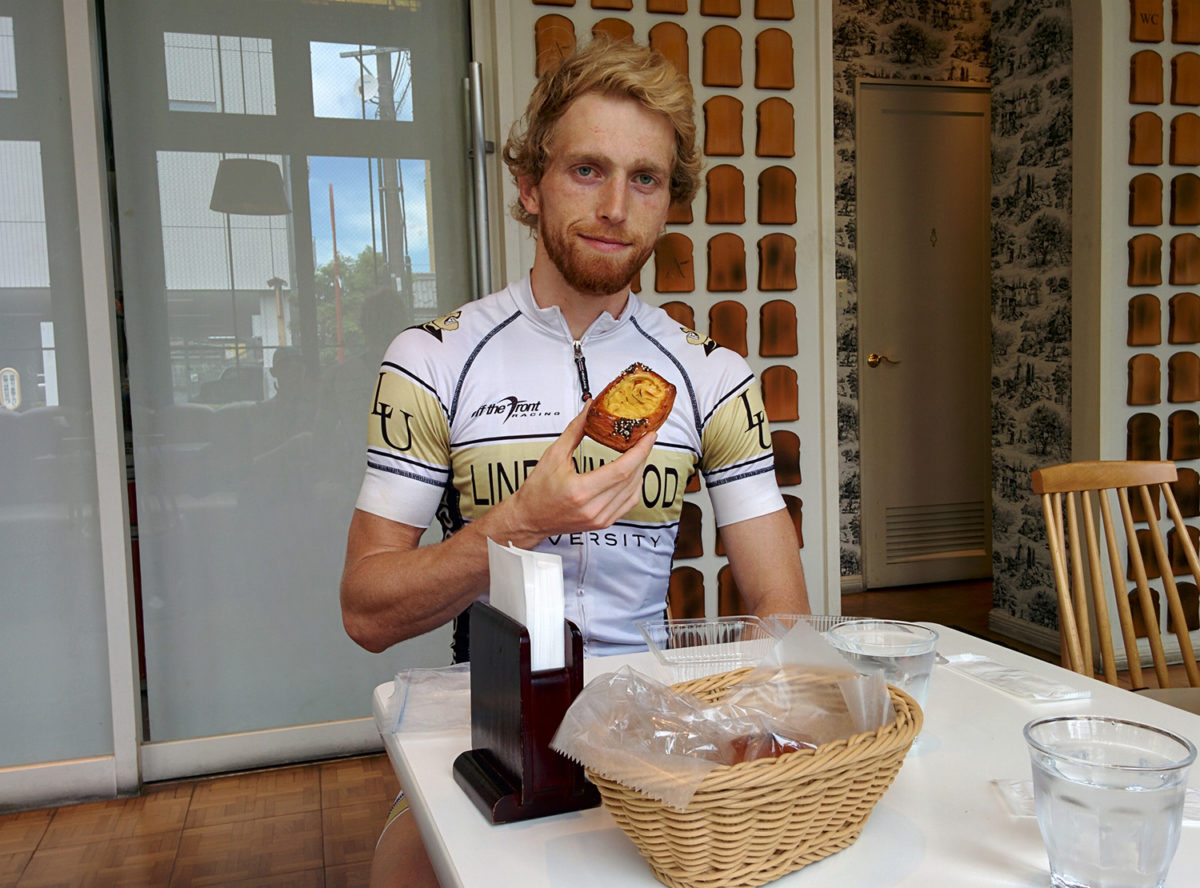 After eating, we slowly made our way towards Ena. It was an extremely hot day, however, and we both quickly ran out of water. Luckily, we weren't too far into the country yet, and we were able to find a supermarket to restock on some fluids.
As we approached Jurou waterfall, we found a nice family-run curry shop. By this point, we had already been riding for a few hours and were pretty hungry, so we decided to stop for a quick lunch before continuing the last few km to our goal.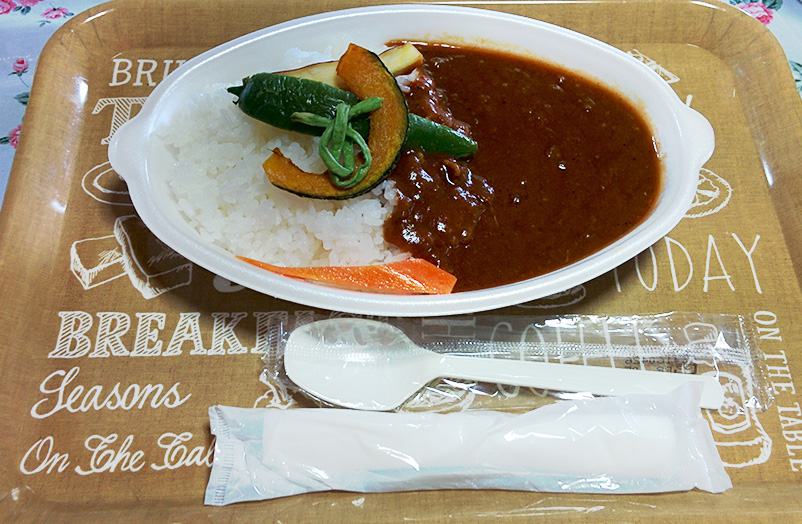 The staff was very kind and even gave us some free freshly grown tomatoes from their garden! Definitely stopping here again when I ride out this way next.
Arrival at Jurou waterfall (寿老の滝)
We continued on our way for the last few km and finally arrived at the secret Jurou waterfall, where some children were already cooling off in the water.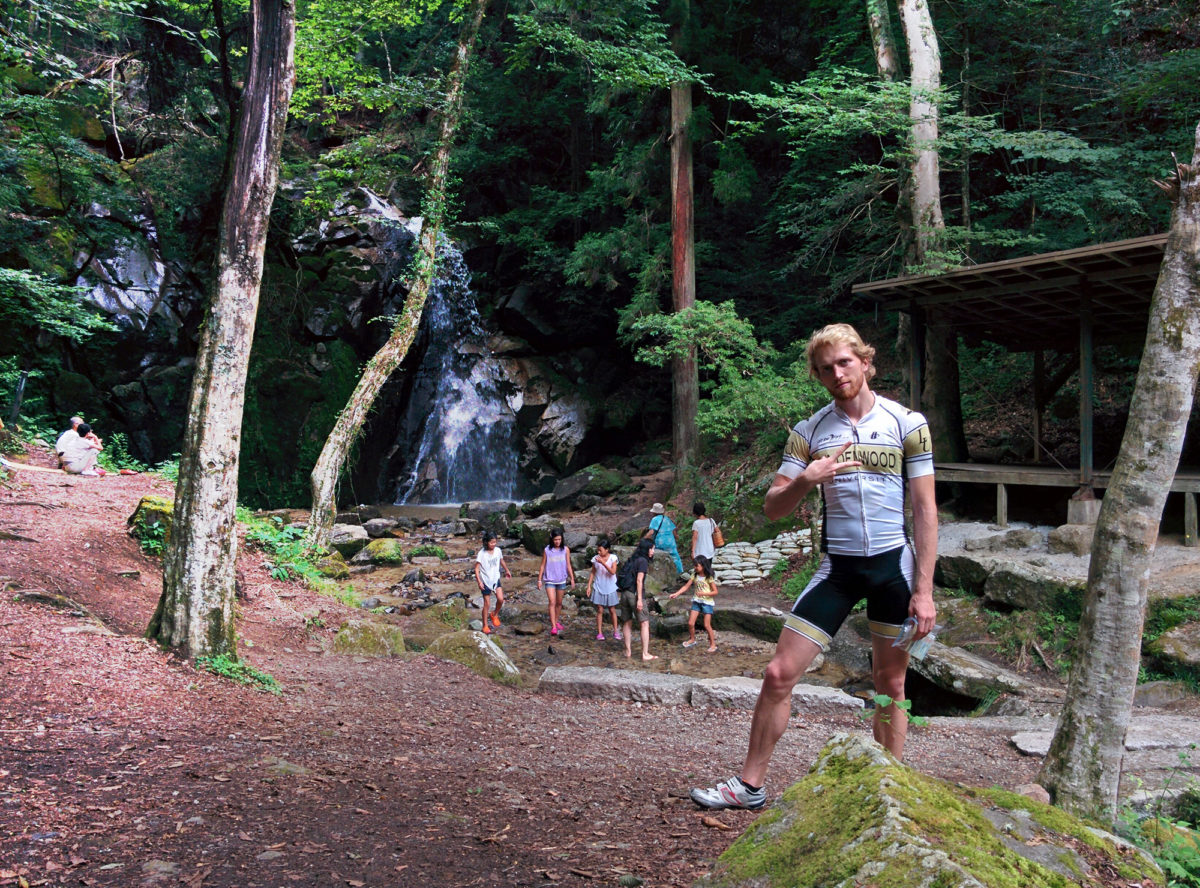 After a long, hot day in the saddle, we couldn't wait to enter the cool water!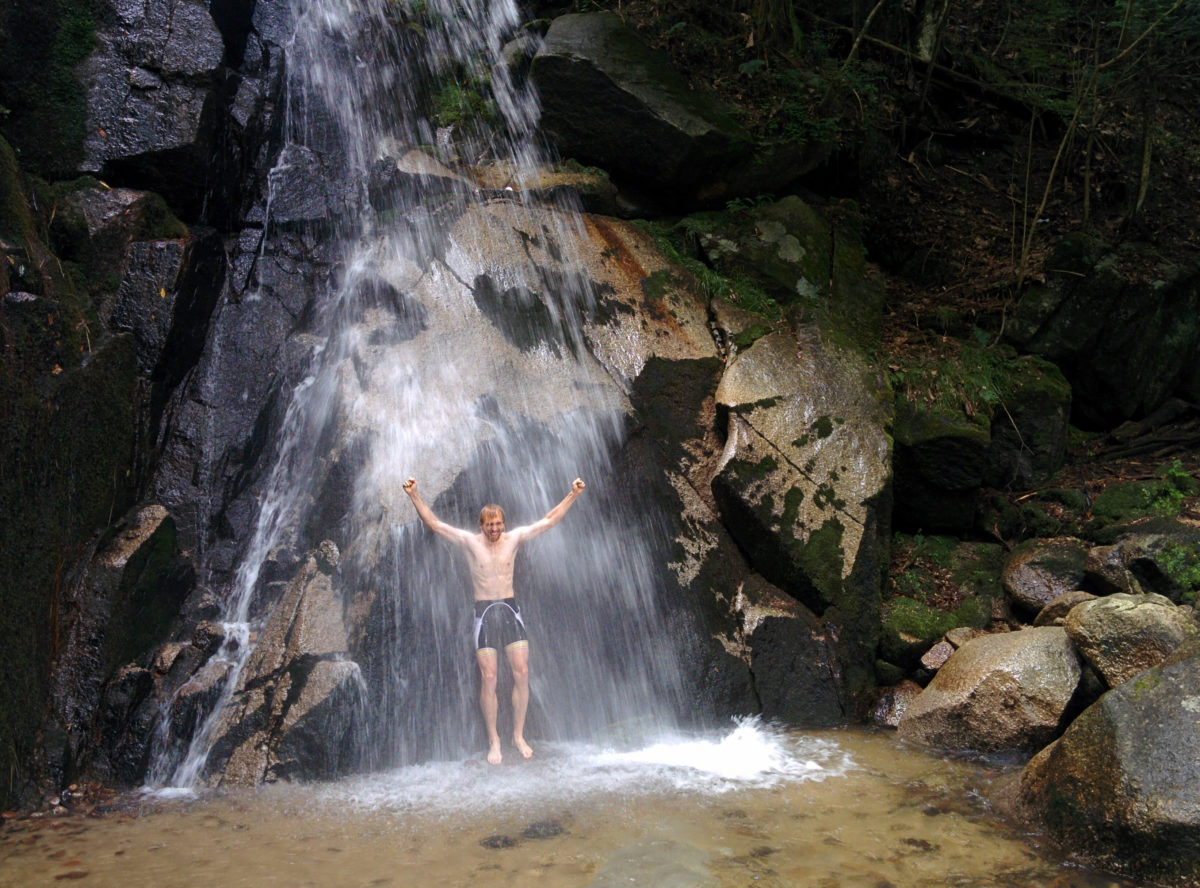 After cooling off in the falls for a bit, we were attacked by some Japanese hornets (スズメバチ), which apparently don't like when you try to knock them away. When they feel threatened, they call their friends, and will group attack their target, regardless of size. These creatures are actually quite dangerous and getting stung numerous times can lead to death. Not wanting to stick around for more of their friends to come, we quickly departed to start our journey back home to Nagoya.
Random discovery of
道の駅 おばあちゃん市
Bradley's GPS wasn't working quite right, and I didn't have the course loaded, so we randomly were making our way back by just riding Southwest, and then we came across this random tourist spot, which translates to something like Grandma City's Road Stop (道の駅 おばあちゃん市).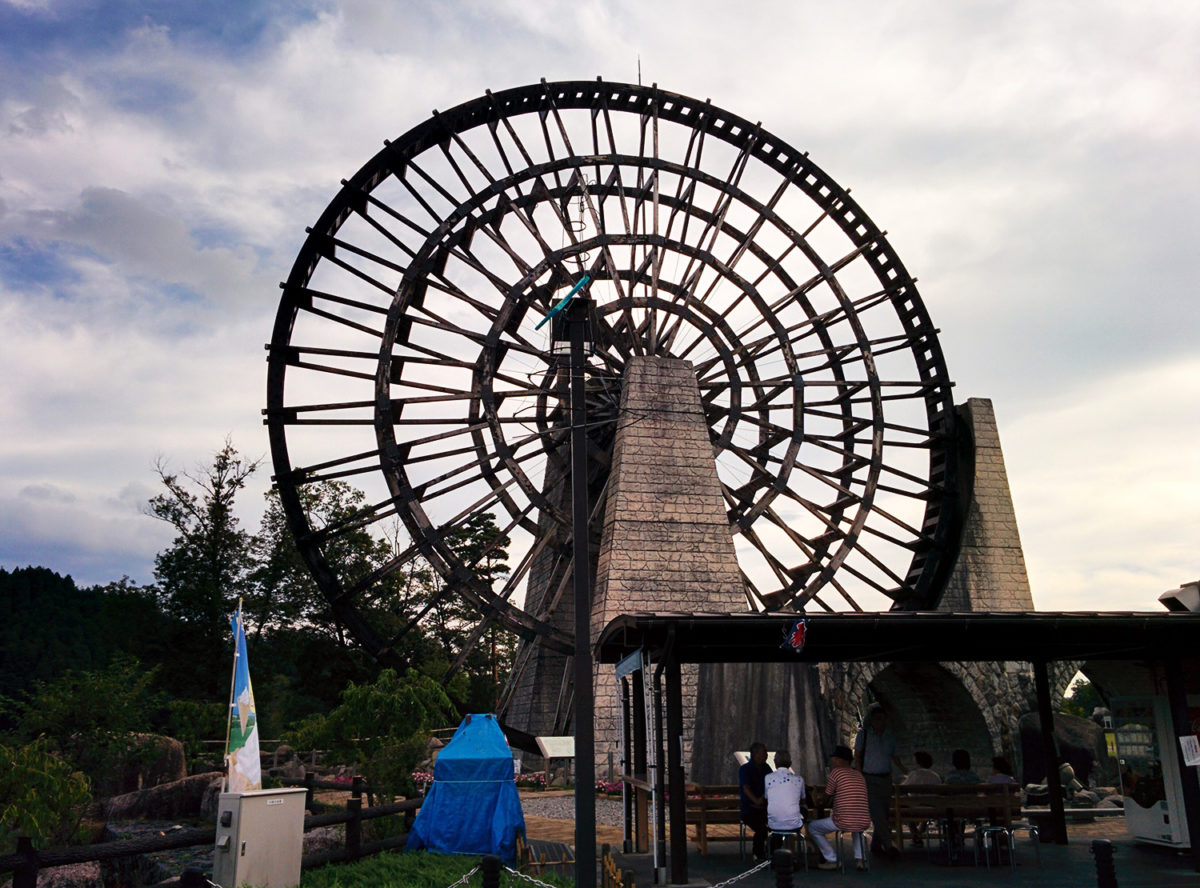 They were selling one of my favorite Japanese snacks, Gohei-mochi (五平餅), so of course we got some, even though we had to wait 15 minutes (worth it).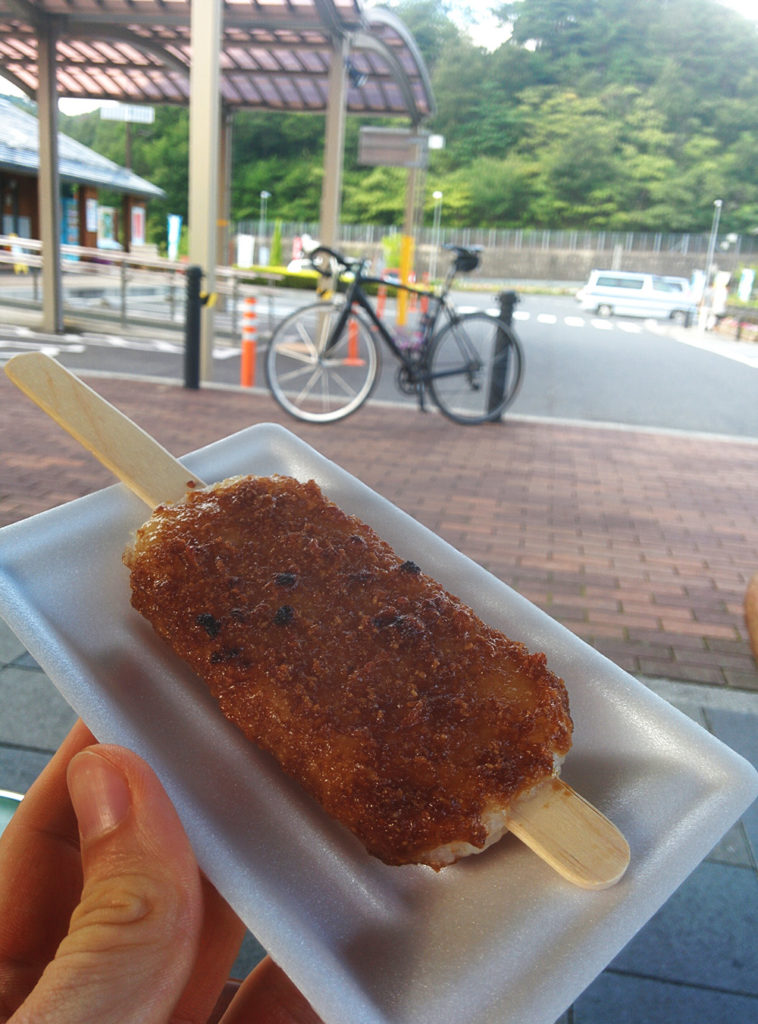 I was really impressed with the entire area of Ena (恵那). There were so many beautiful sights and unexpected surprises on this ride.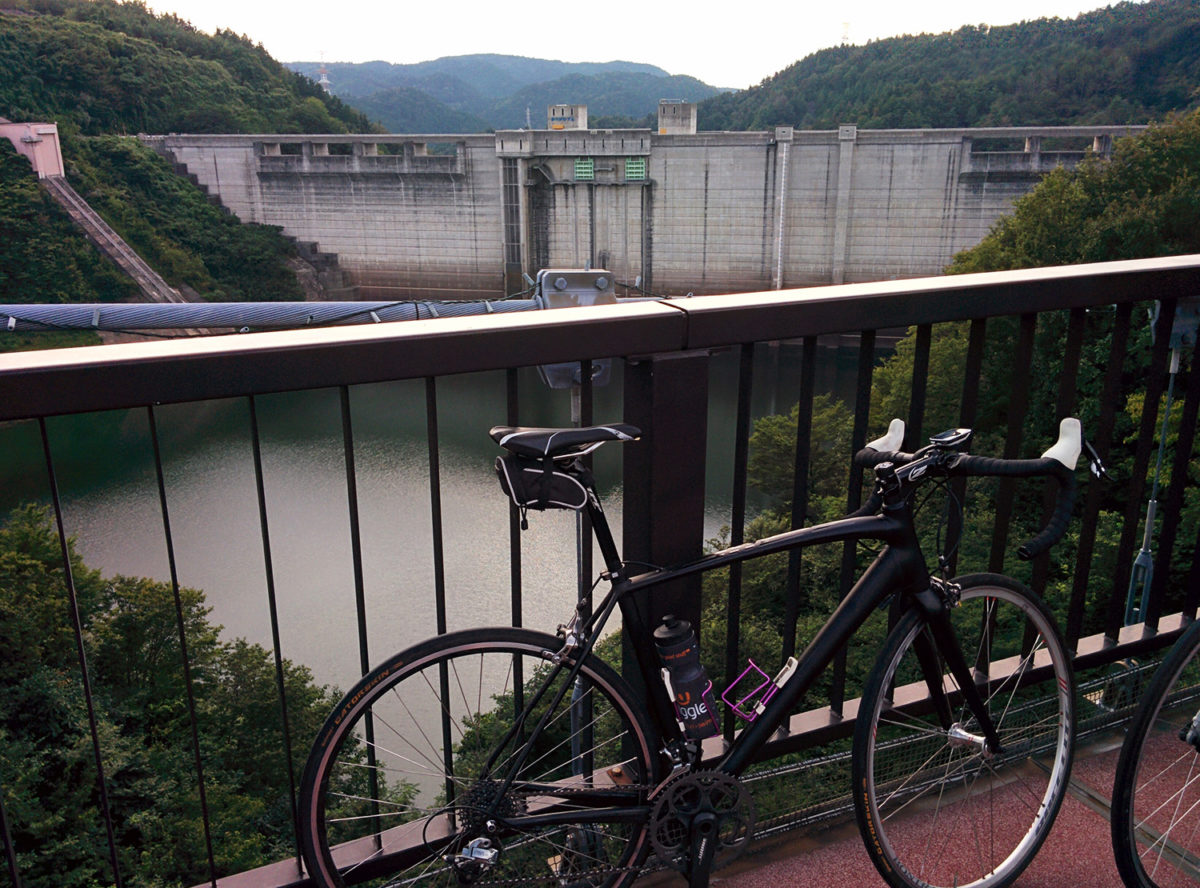 Although I started the ride not feeling that great, I was feeling fantastic towards the end. Maybe it had something to do with all of the pastries, curry, and other snacks I ate along the way. In any case, it felt great to be back on the bike again after a few weeks off, and also catch up with my good mate, Bradley.
VLOG / Video for today's ride
Here's a video that Bradley put together about our ride.