東海シクロクロス 第4戦 各務ヶ原アウトドアフィールド C1
At last, after finally getting my upgrade from my win in the last Tokai CX race, I have my C1 (cat-1) debut race here in Japan! My broken thumb was starting to heal, and I have been able to train more lately, so I was feeling good about my chances today.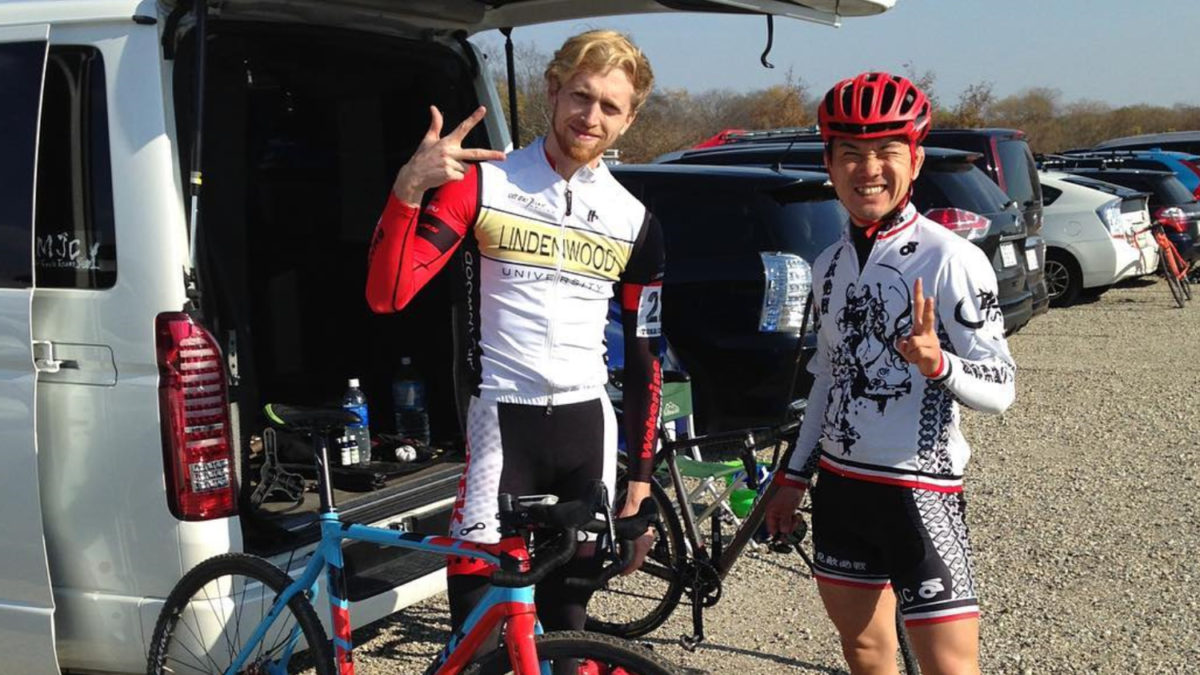 Today's race was at Kakamigahara Outdoor Field (各務ヶ原アウトドアフィールド), which was a nice big park near the Kiso river.
The course itself was pretty nice, including a good mix of long power straight sections as well as some more technical twisty sections. One area of concern was the large number of rocks on the course, which made a risk of crashing or puncturing pretty high.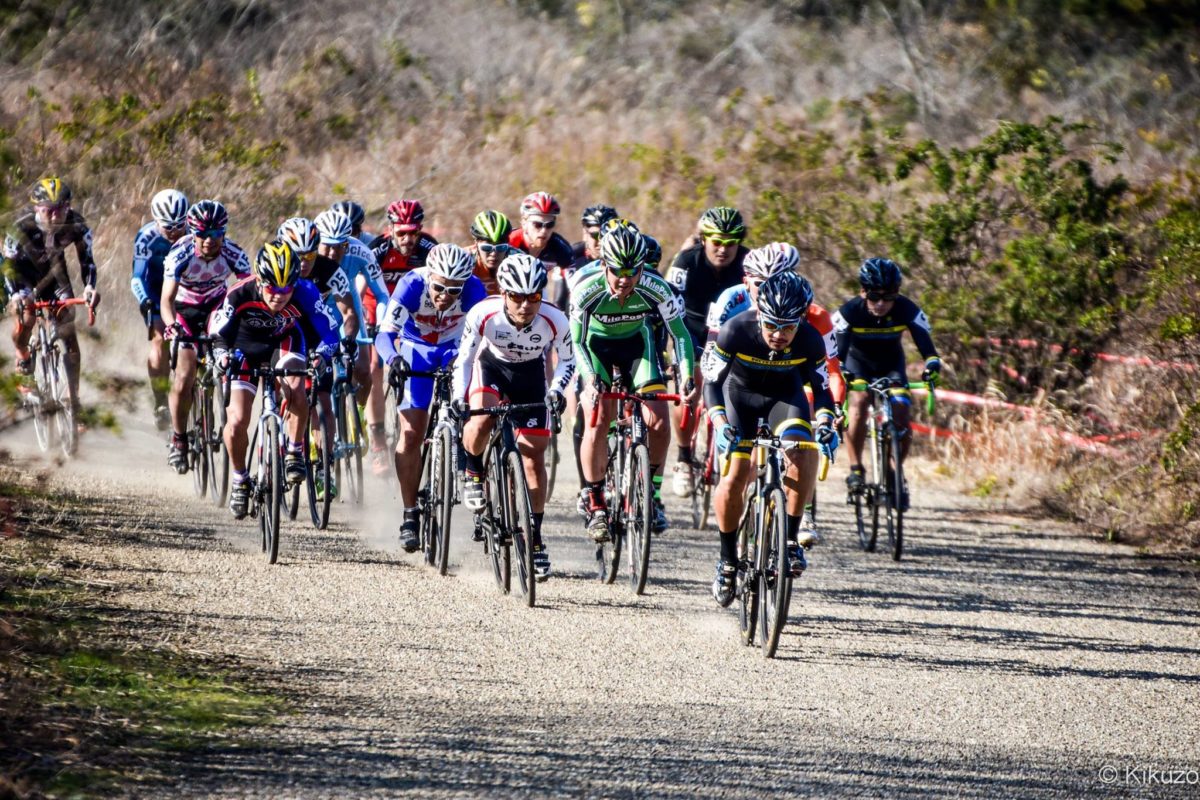 Since this was my first C1 level race, I was stuck at the back row, but luckily the field today wasn't too large, so it wasn't too big of a problem.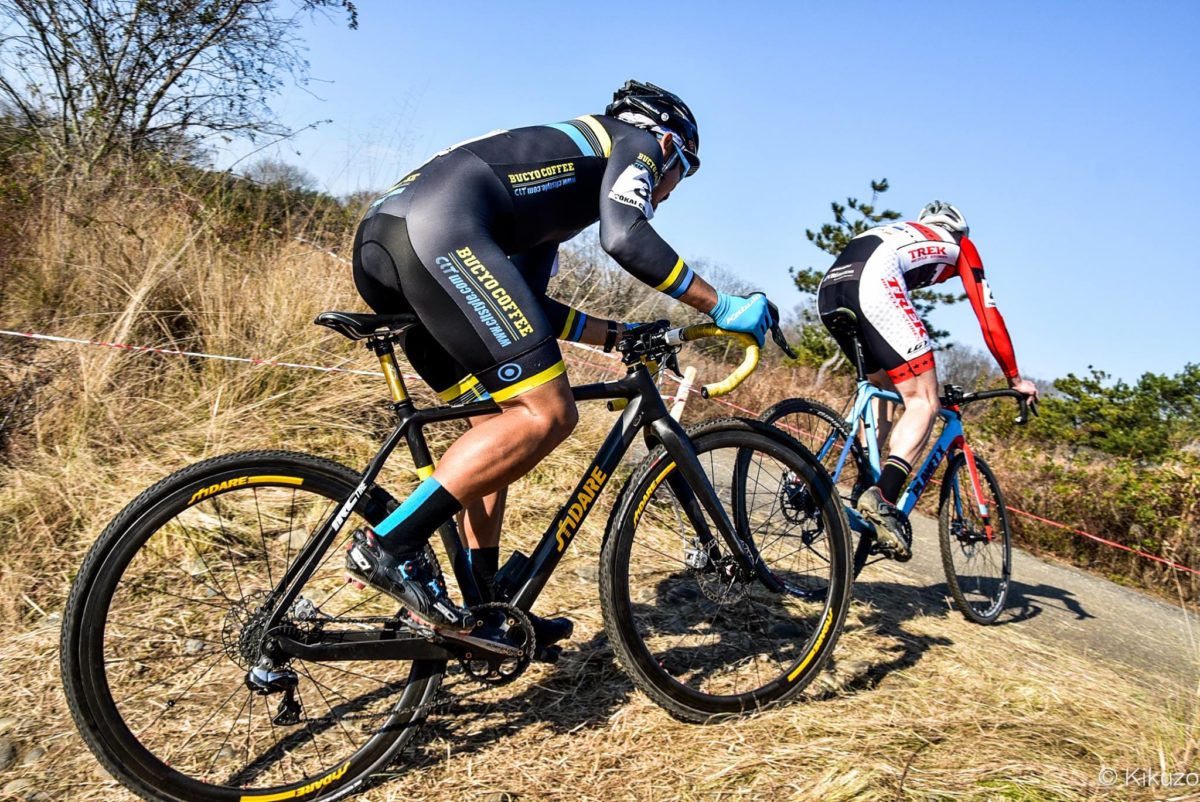 I stuck to my usual strategy of taking it easy in the start and relaxing in the technical areas since they were backed up with traffic anyway, and then would attack and sprint in each of the long straightaway sections.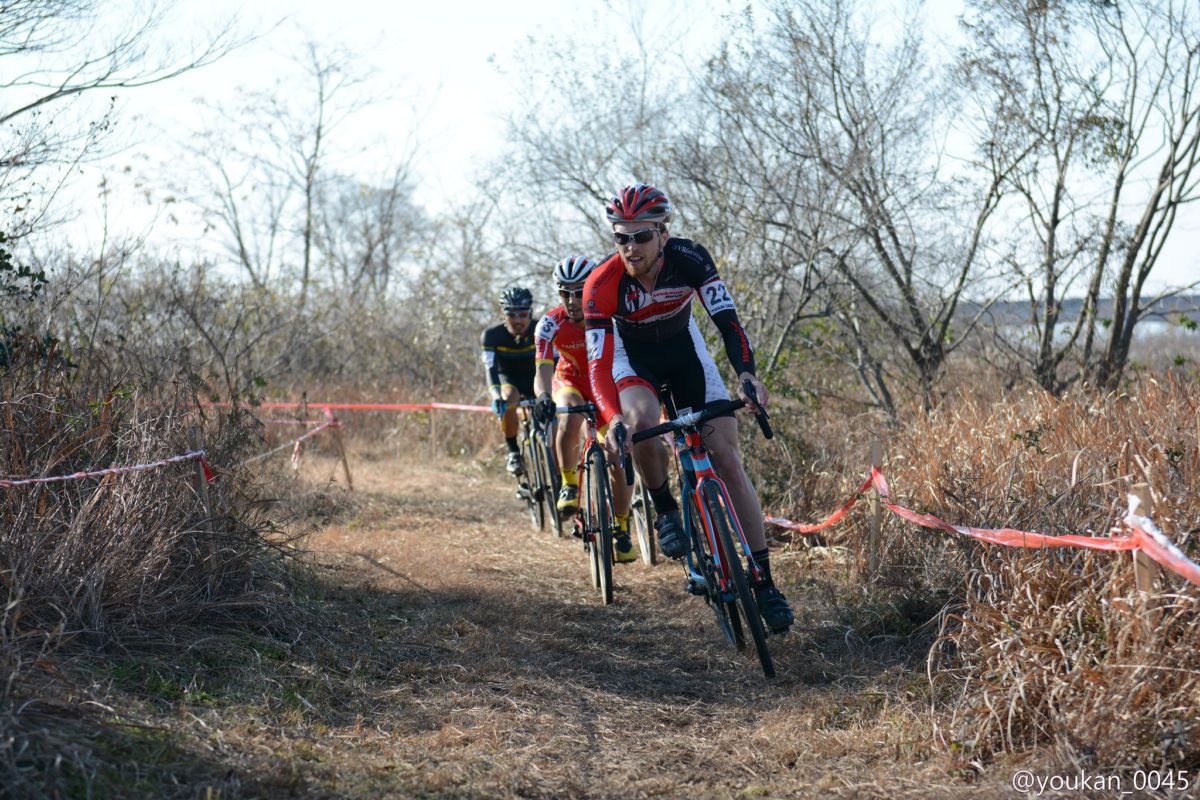 My strategy worked pretty well, and I found myself attacking the group for 3rd place. Unfortunately, by the time I got there, the first two position riders were already out of sight.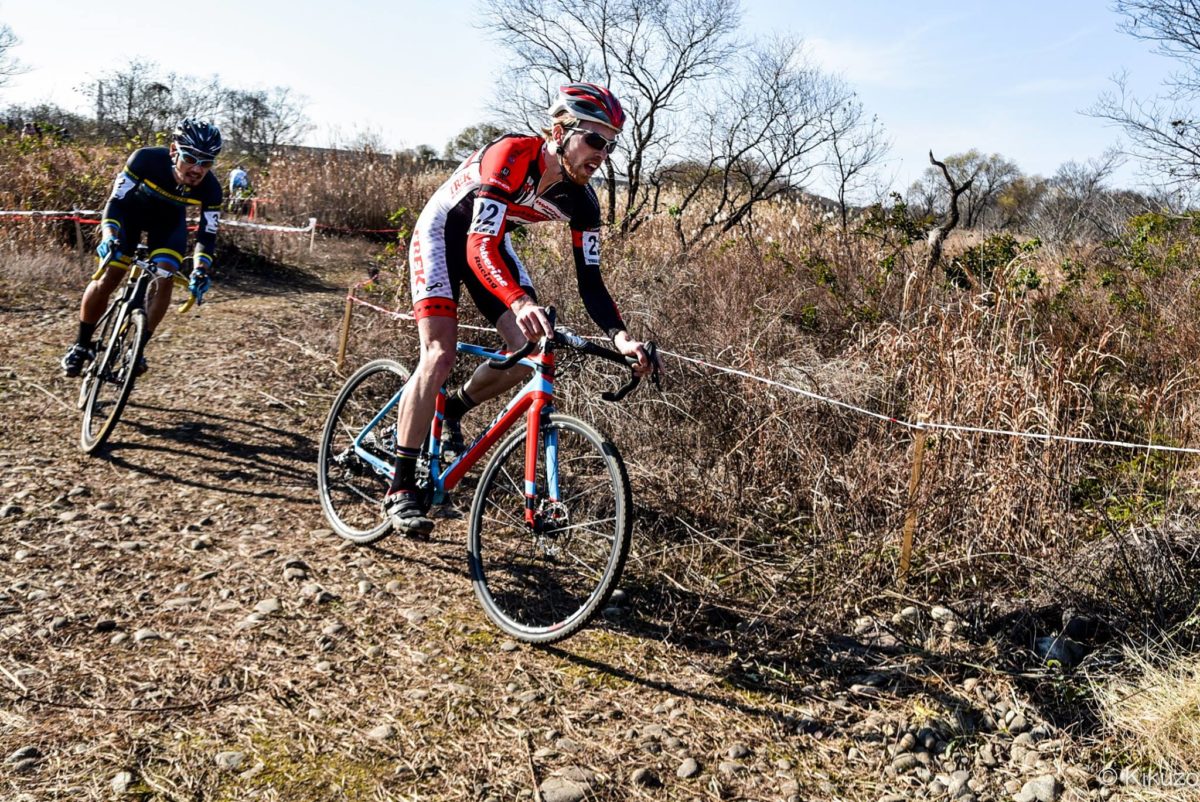 About halfway through the race, I felt my rear tire go flat and that was the end of the race for me since I didn't have a pit bike or spare wheel to use.
At first, I assumed that I had pinch flatted due to the rocks, but after I inspected my tire, I found that it was a thorn that punctured the tire. Oh well..
In any case, I'm happy that I was able to accomplish my goal of fighting for a top 5 position. Hopefully next time I can stick around until the end though.
Race day Tokai CX VLOG
Bradley was also out at today's race and made a video for the day's events. Check it out here.
Photos were taken by
https://www.flickr.com/photos/maekawa0717/
and
https://www.flickr.com/photos/132570324@N04/