2016 東海シクロクロス 第3戦 平田 優勝
After finishing in 2nd place in the Cat-2 race for the last two races in the Tokai CX series, and only the winner being able to upgrade to cat-1, I was hungry for redemption and victory. Today's race was at Hirata riverside plaza, which is a venue I often come to for criterium racing. The terrain is very flat with some long straightaways and open to the wind. Perfect for my style of power riding.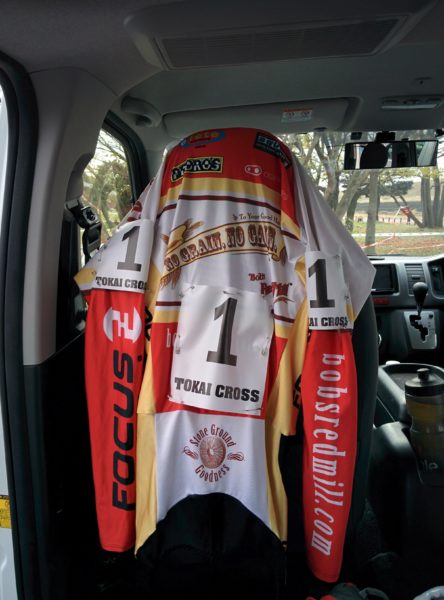 With my two 2nd place rides, I was the top ranked Cat-2 rider, which gave me the #1 number tag.
Myself and Shuta (one of the top Junior racers) broke away early in the race, and never looked back. I tried attacking him a couple times, would get a little gap, but he would catch back up in the more technical areas. I figured I could out-power him in the sprint, so I decided to ease up on my attacks and just ride together for the last few laps and conserve my energy.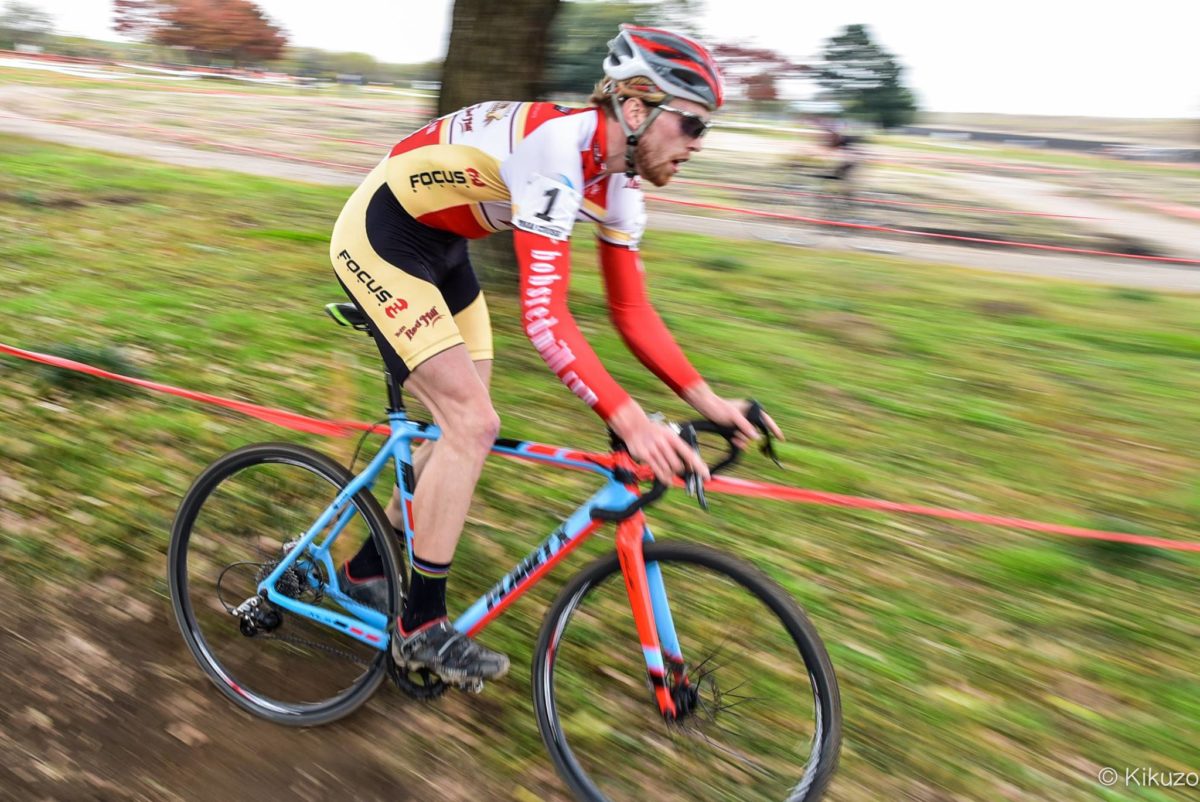 Since the pace started to drop, one other rider did manage to catch up on the last lap, but it wasn't a problem since I was able to lead the last technical area, which allowed me to lead out the sprint. I was confident that if I led out the sprint, there wasn't enough time for anyone to pass me, and… luckily I was right!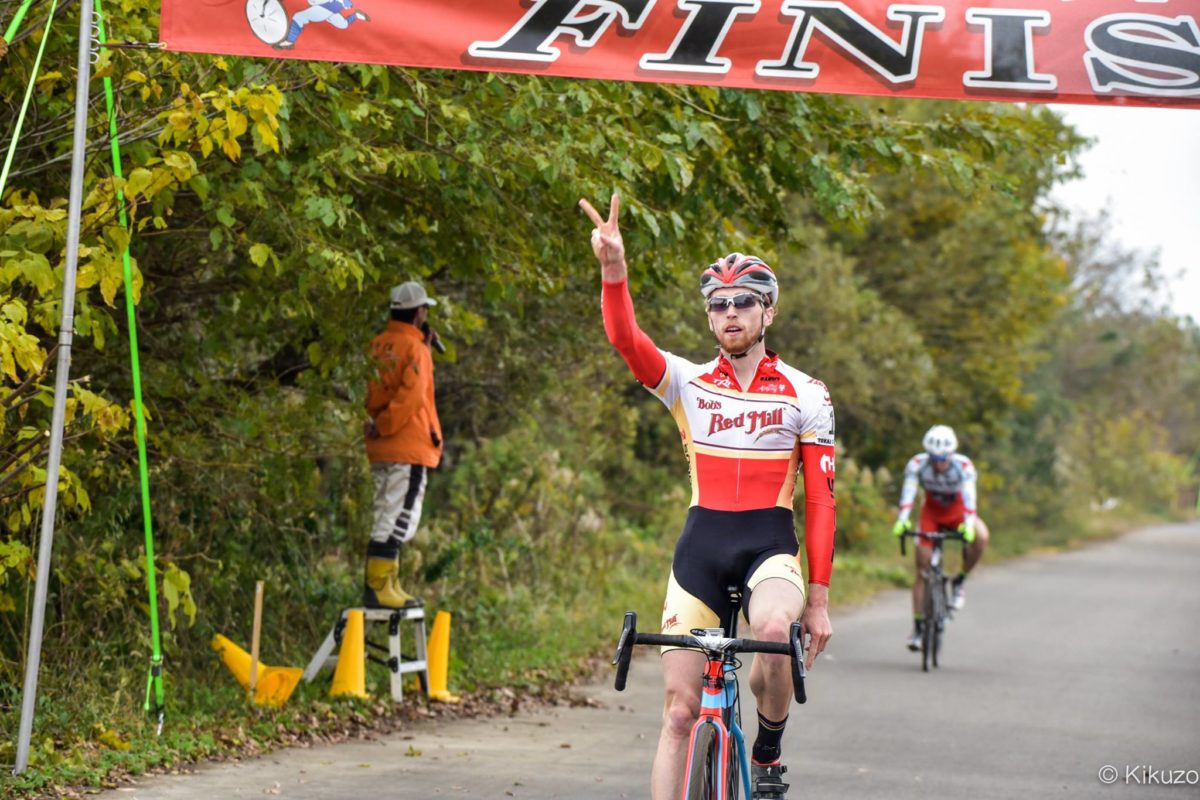 Turns out, we were technically in different categories since he is a Junior, so I didn't need to beat him to get my upgrade, but I'm still glad we fought it out like a normal race.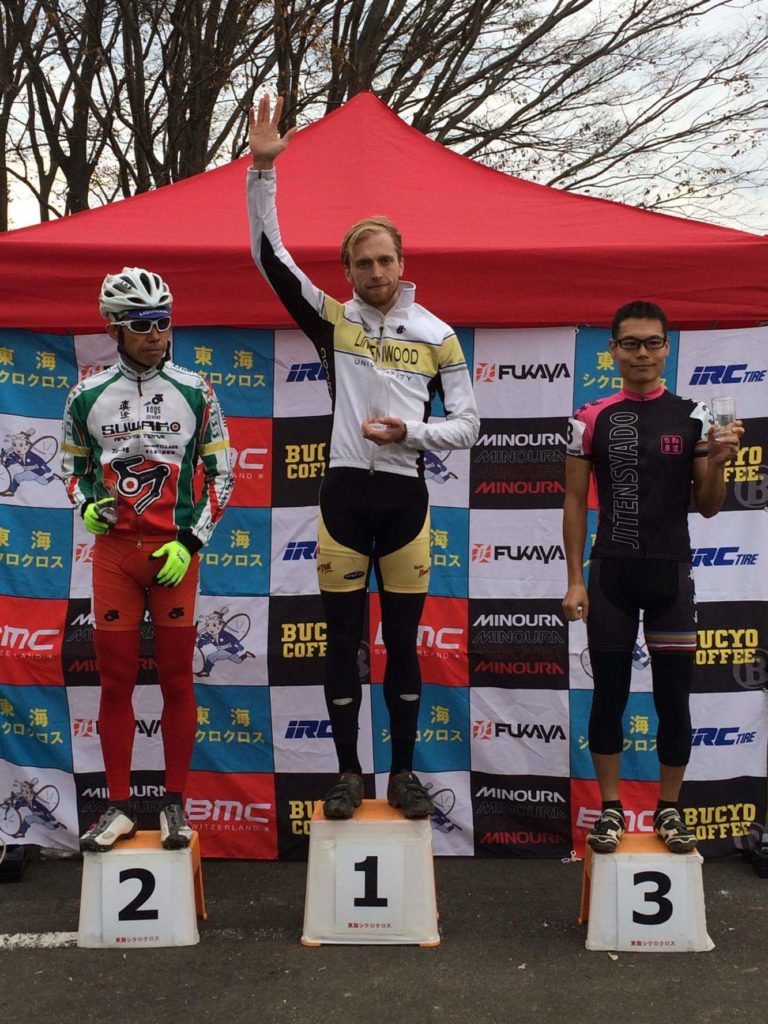 This was my first time winning a race since I starting racing again after quitting a few years back, so it felt really good to be able to win again. Also, I finally received my upgrade to Cat-1, so hopefully I can still be competitive in that field. It might be a while until I win a glass again, since they're only given to the top 3 spots in each category.
Here's my collection of Tokai CX glasses so far.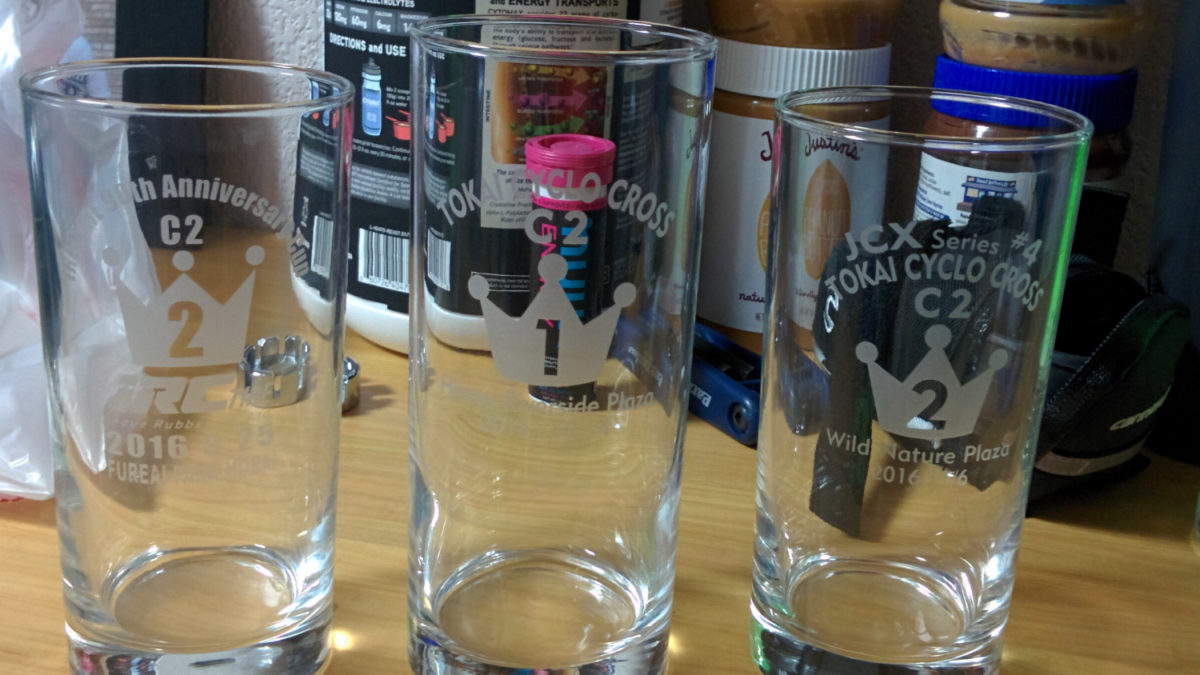 Thanks to Kikuzo Photo for the awesome photos!