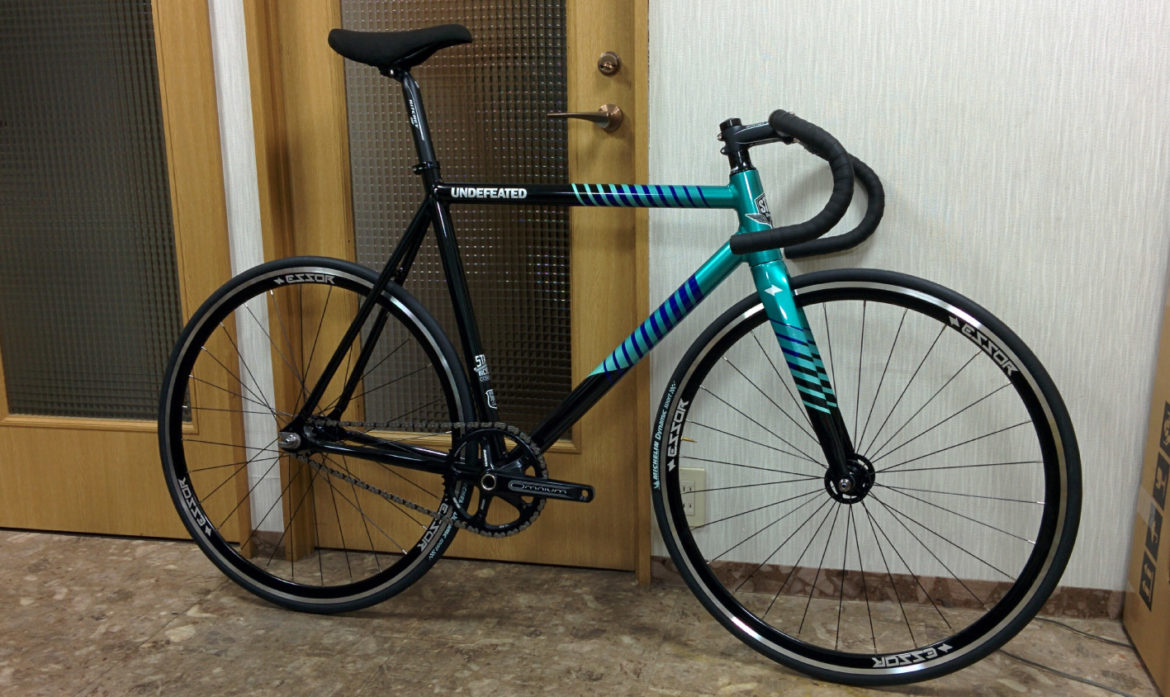 Before I talk about my new State Bicycle Undefeated II, here is some quick background information..
Track cycling played a really big part in developing my cycling racing career. I grew up with a velodrome very close by to my house, it it became one of my first entry points into the world of competitive cycling. However, once I moved away from home, participating in track cycling became more and more difficult, since there are not many tracks in the US, and I pretty much stopped riding / racing on the track.
In Japan, there are hundreds of velodromes or keirin-jo (競輪所), which is what they call the velodromes here when they are for the purpose of gambling. There are about 4 or so tracks within a reasonable distance to my home, so I decided to get a track bike of my own so I could participate in some of the training events and races at the local tracks.
Since I was only doing this for fun and I did not have a lot of money to spare, I was looking for a cheap, but good option. My friend suggested the Undefeated II model from State Bicycle Company, which at the time was an unknown brand to me. It appeared to be built for street fixed gear racing, but it looked like it could handle itself on a track (especially a nice wide open Japanese 400 meter track). The price was also perfect, at just under $1,000 with a decent wheelset and omnium track cranks, I couldn't have picked a better build for this price point. To top things off, they were running a 20% off campaign when I bought mine, which helped cover the international shipping charge to Japan!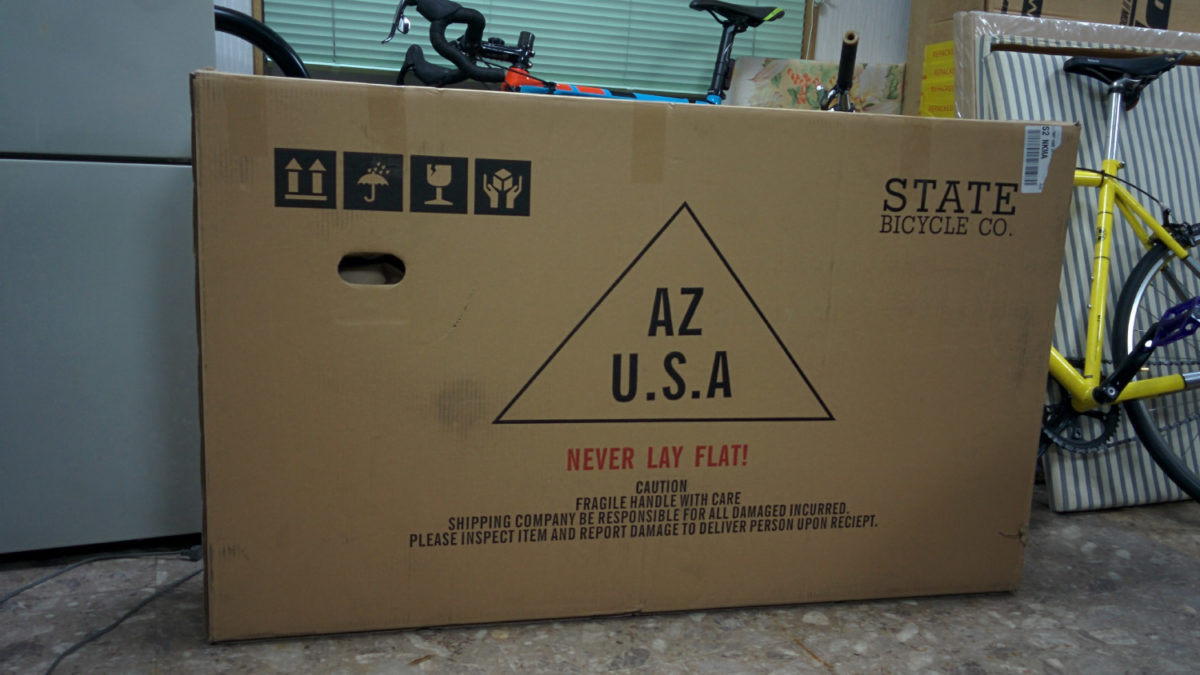 Here is the bike fully built up. Can't wait to put it to the test. Full review coming up in a later blog post!