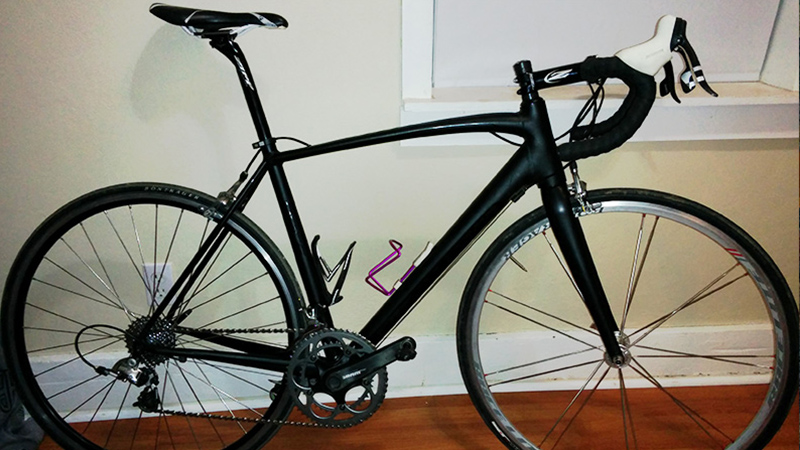 So as you can tell from the title, this has been a very good week!
Part I – Visa
A few weeks ago, I received my certificate of eligibility from Japan, which allowed me to apply for my Japanese Visa. The last time I applied for my Japanese Student Visa, I was living in Detroit, so I was easily able to go the Japanese Consulate there. Now that I am living in St. Louis, the closest Consulate is in Chicago. Rather than making two separate 10 hour round-trip drives, I decided to send in my application via FedEx Air Mail. In total, the roundtrip shipping cost was a bit over $30, which is a little bit pricey, but definitely cheaper than the alternative of driving there myself. Also, I received my completed Visa within a week of submitting my application!
I have steadily been making preparations for my departure, but have been slightly cautions and nervous in case anything did not work out for some reason. Now that I've officially gotten my visa it looks like everything is all clear and I can start to relax a bit. Right now, my estimated departure date is set for the end of March and so I am planning on buying my plane ticket very soon.
Part II – New Bike
One of the things I have been most excited about for my move to Japan, is bringing a bicycle with me. Cycling has been a very big part of my life and one of my biggest regrets during my time studying abroad was not being able to experience Japan via bicycle (I am planning on doing another blog post focusing on this in the near future).
Ever since I came back to the US from Japan 3 years ago, I have been primarily riding my Trek Cronus cyclocross bike as both my cyclocross and road bike. Although the bike was built and intended for cyclocross racing, I found it to be an excellent bike all around. When I was racing regularly in the road circuit, I would frequently get many looks from people since my bike obviously stood out. However, with that bike, or with Fang as I like to call her, I never felt like I was at a disadvantage in any road races. The main differences I noticed was that the bike would absorb more shock compared to road bikes and the position was slightly more upright. Both of these actually made the ride more comfortable. Unfortunately, I never did get a road race win with Fang, but I did get numerous podium spots, including a second place in the competitive MWCCC conference championship road race (Maybe I could have won with a road bike?).
Anyway, I decided that it was time for Fang and myself to part and that I wanted to convert and get an actual road bike for when I move to Japan. Despite all of my praise for my Trek Cronus, I have 2 main reasons for wanting the switch. The first reason is Japan is extremely mountainous and I would prefer the safety of road brakes compared to CX brakes. The second reason doesn't really have to do with CX vs road, but I wanted to switch to a more durable aluminum frame. I stopped racing over a year ago and do not currently have any plans to race in the near future so there really is no need for me to have a carbon frame.
So, without further ado, let me present my new bike, a Specialized Allez! (not yet named)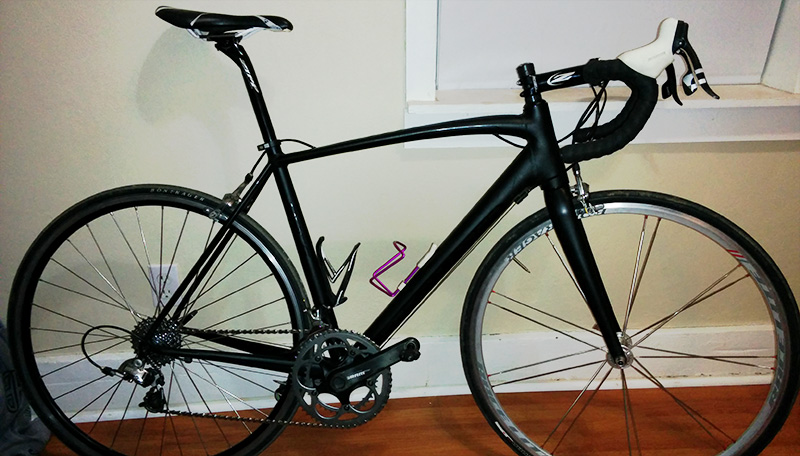 This is actually the first road bike I've owned since a car crash broke my Felt team bike almost 4 years ago. Hopefully I have better luck with this one. Anyway, I am starting to look into the cycling community around Nagoya, and I can't wait to experience riding over there. Less than 2 months now!