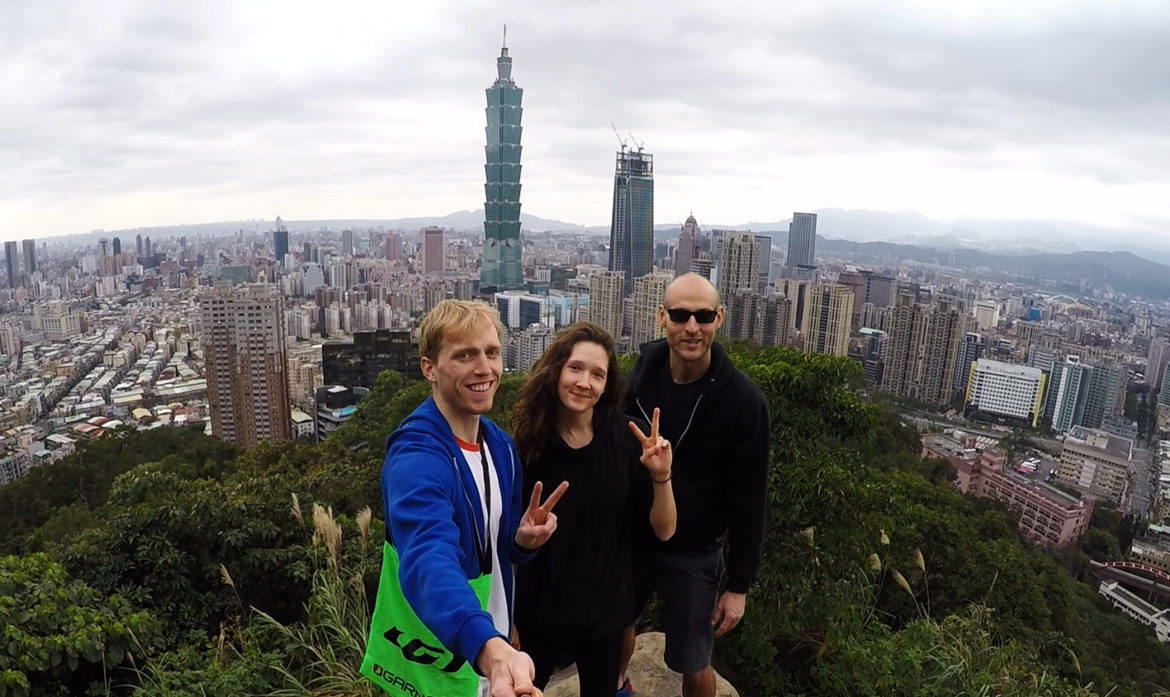 Video for hiking Elephant Mountain
Watch the VLOG for hiking Elephant Mountain
Day 7 of Taiwan Cycling Trip
My good friend, Natalie, arrived in Taipei after flying from America, and for our first day together we decided to hike the popular Elephant Mountain. My new friend, Zack, whom I met in the hostel also joined us for our hike.
Access to Elephant Mountain is quite simple. All you have to do is take the red line all the way to the end at Xiangshan (elephant mountain) station, which is only one stop away from the Taipei 101 station.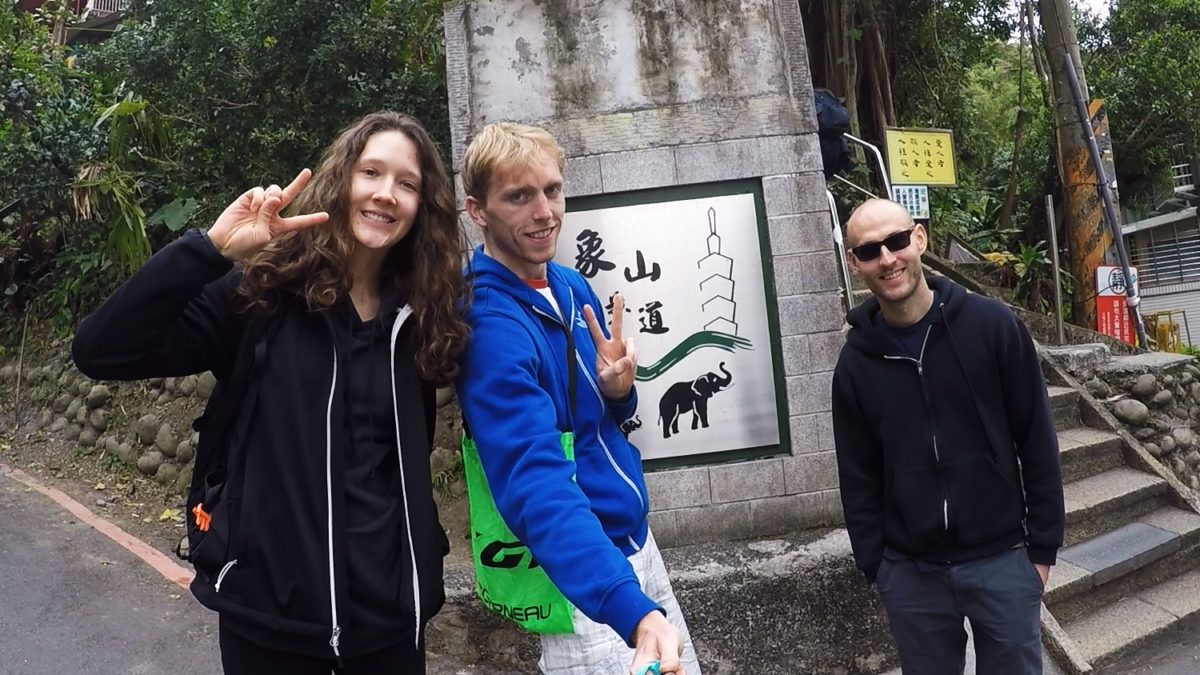 After arriving at the station, take exit 2, and follow the signs uphill for about 10-15 minutes until you arrive at the entrance.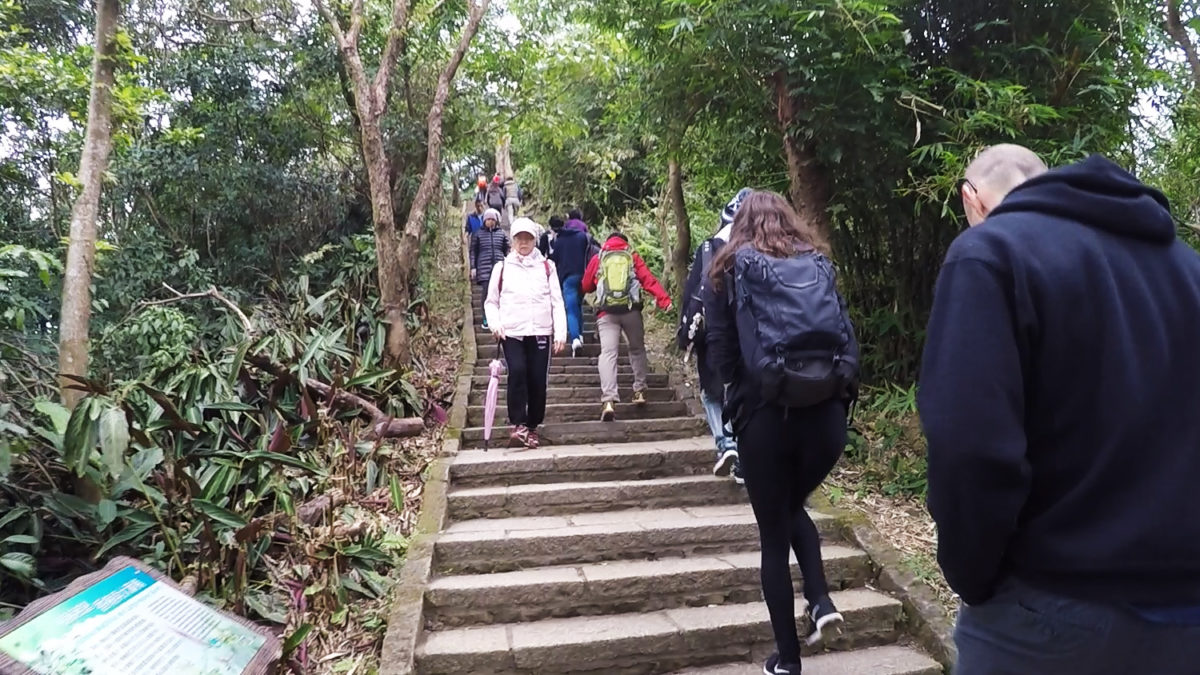 The first part of the trail isn't much of a "hike", but rather a set of pretty well maintained stairs. Although it was a bit steep at times, it only takes about 30 minutes to get to the top. The problem is the number of people on the path. Because of its easy access and low difficulty level, it attracts a large number of tourists, making the path quite crowded at times.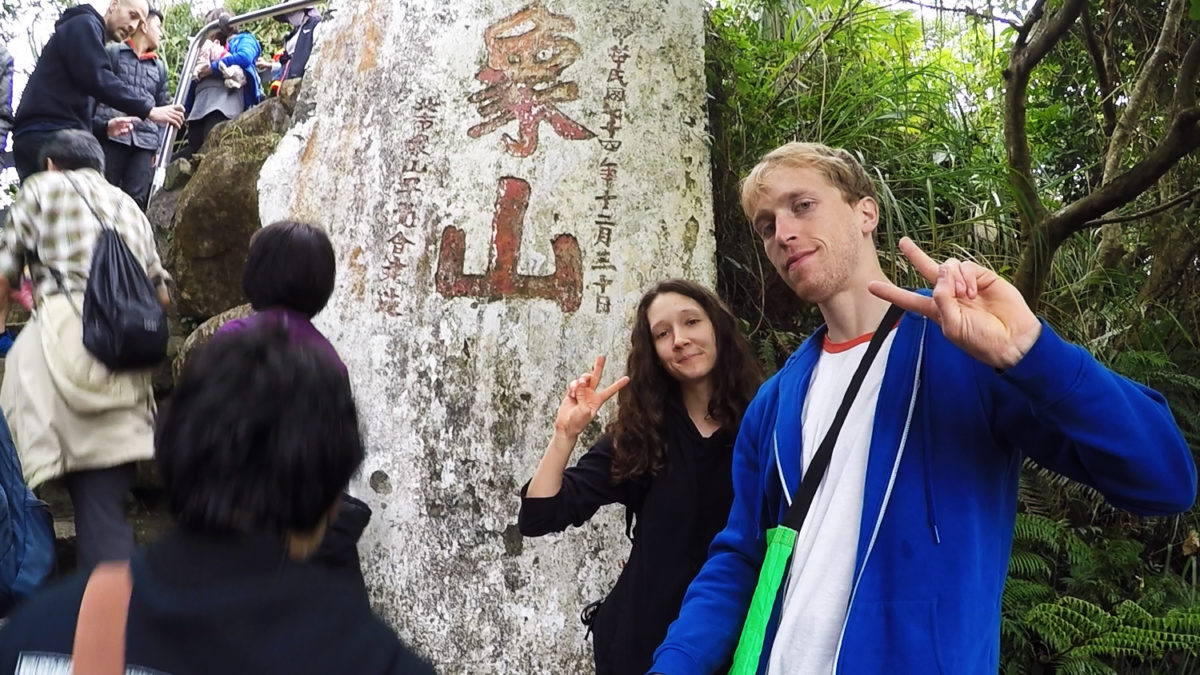 Once you near the top, there is a cool rock with the text for elephant mountain engraved in Chinese (象山).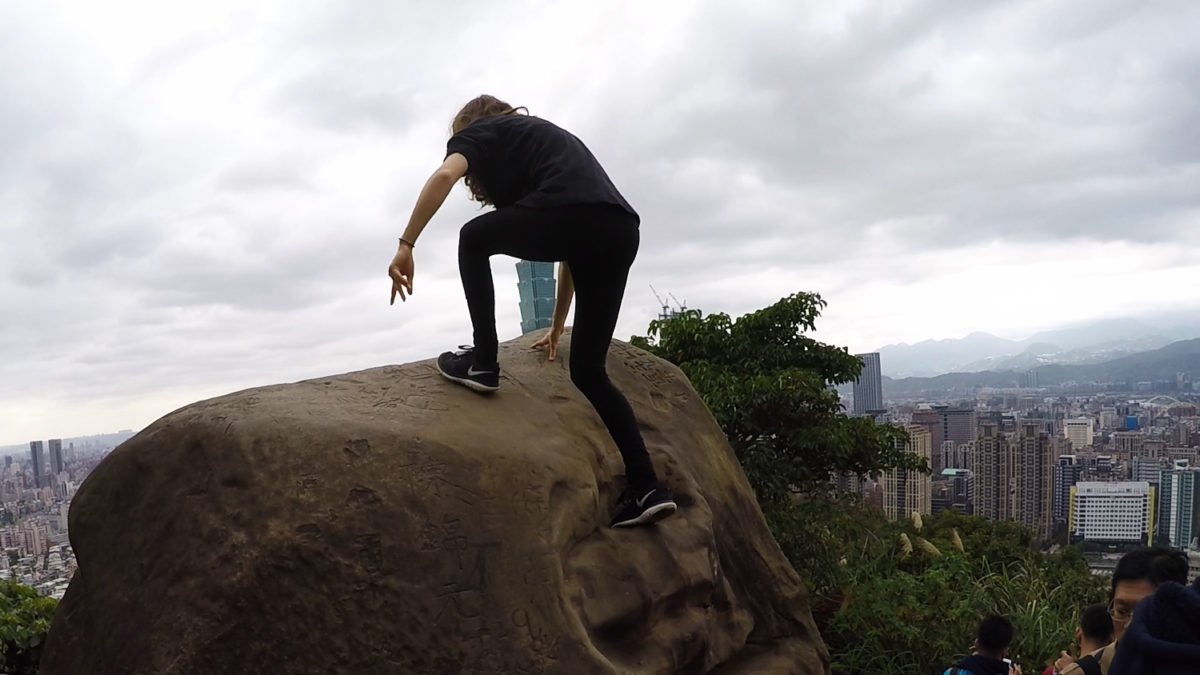 These large rocks at the peak are a popular selfie destination, offering a beautiful panorama view of Taipei 101 and the surrounding mountains. Because it takes time for everyone to get their perfect selfie, there is usually a line of people waiting to do so. Fortunately, there were only two people in front of us when we arrived. Unfortunately, they spent about 10-15 minutes taking pictures of themselves. We waited patiently and finally got our turn!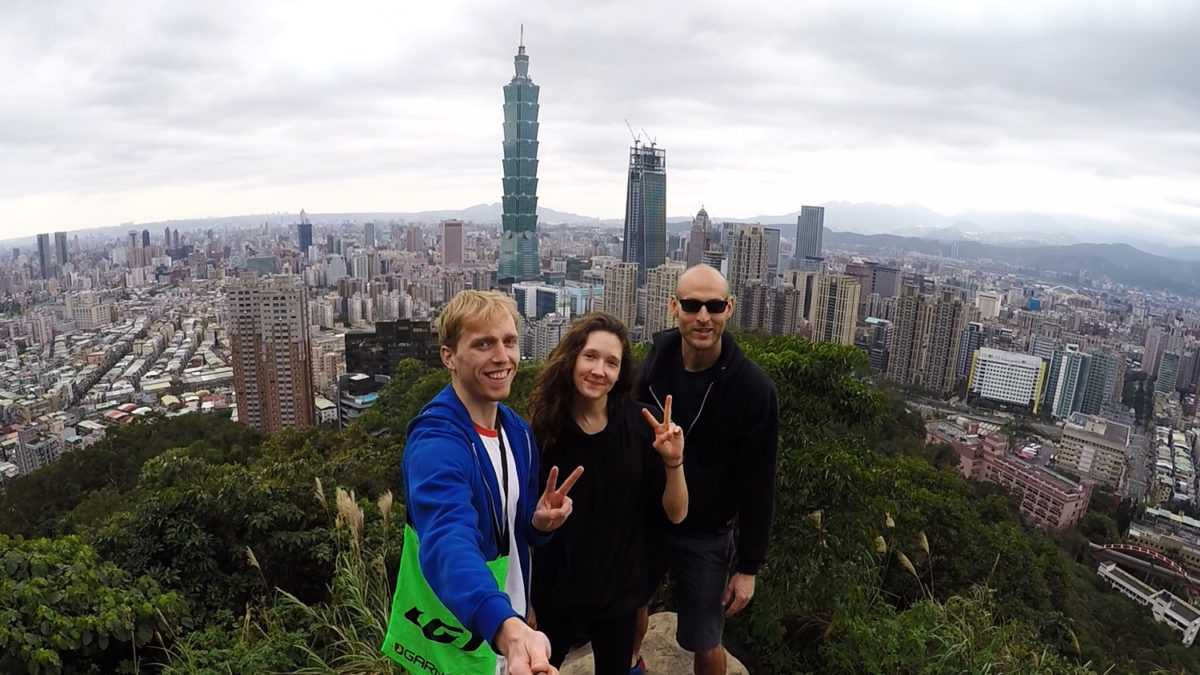 Hiking beyond the main peak at Elephant Mountain
Although most people turn back at this point and call it a day, there is quite an extended trail network around Elephant Mountain, so we decided to continue on and explore a bit more. We were surprised to come across an outside "gym".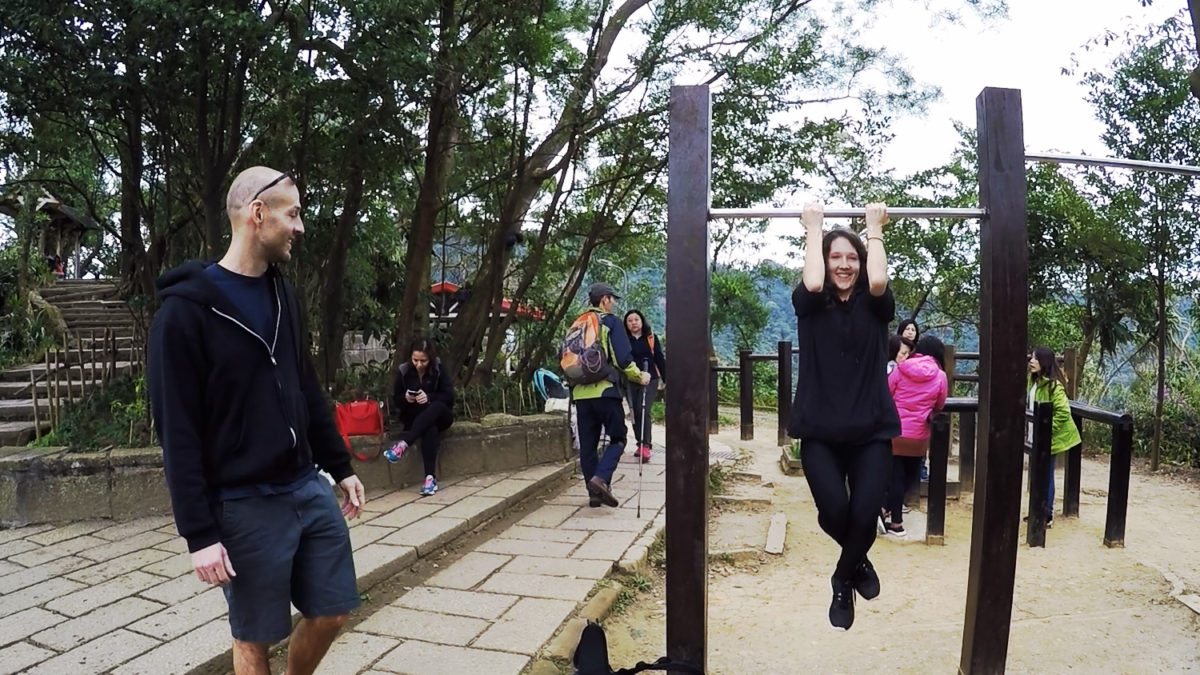 All three of love working out, so we couldn't resist getting a small workout in.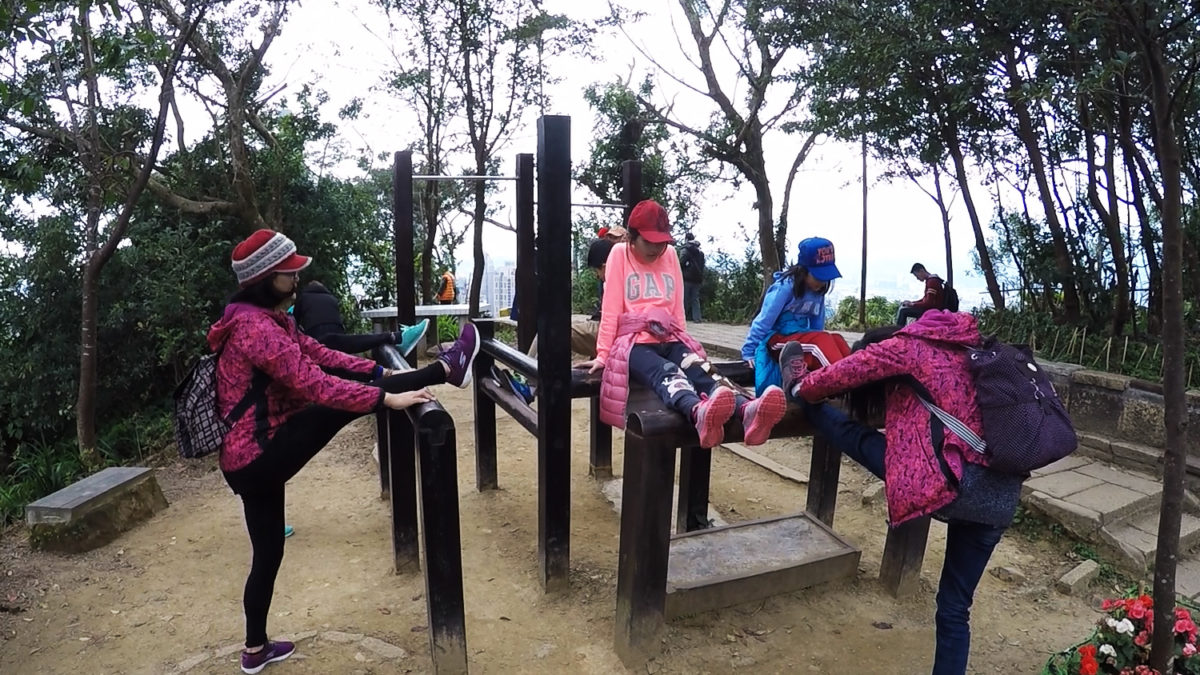 The public exercise area was also quite popular with locals, which was great to see!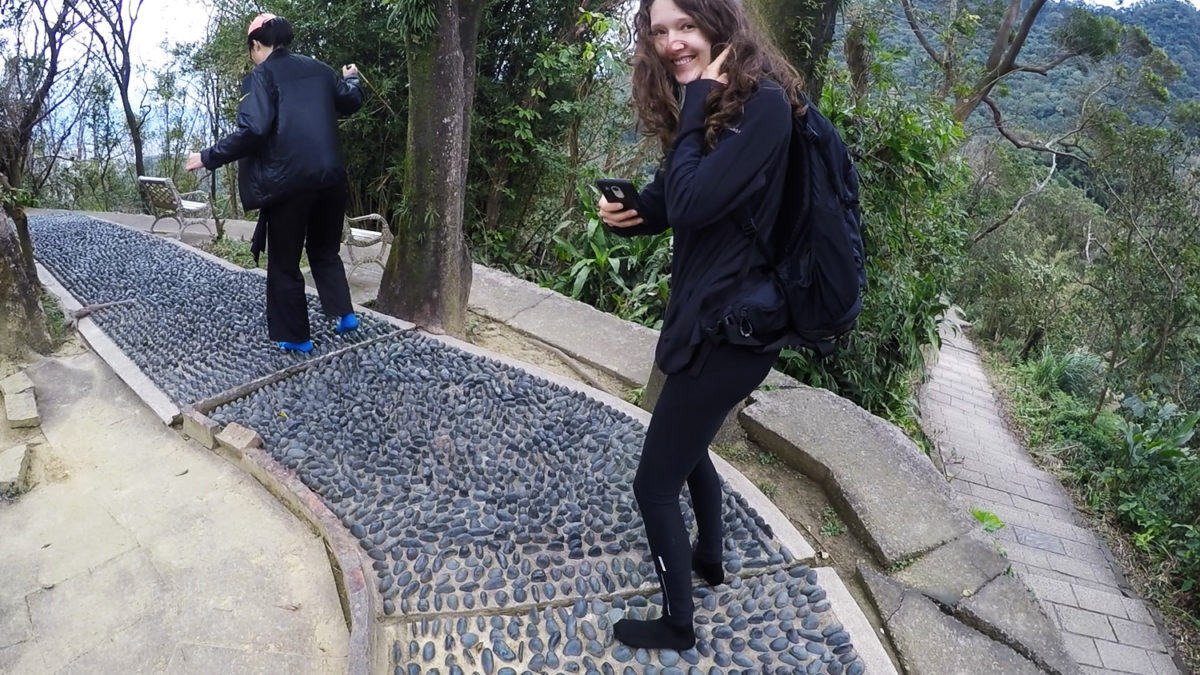 Continuing onward, we came across this rock walking path, which we also decided to try out. It was quite painful since we weren't used to it, but it felt pretty good once we finished and returned to our normal shoes.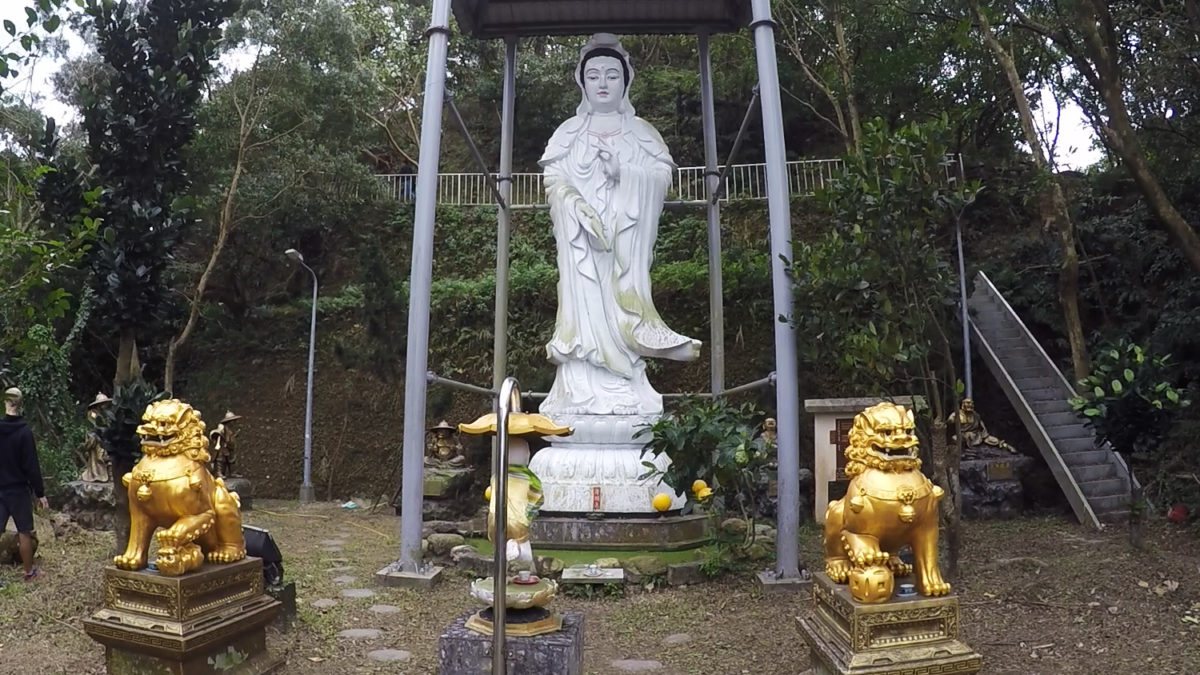 As we explored deeper and deeper into Elephant Mountain, the path started to get a bit more "rough", and we came across some other cool views, including this statue.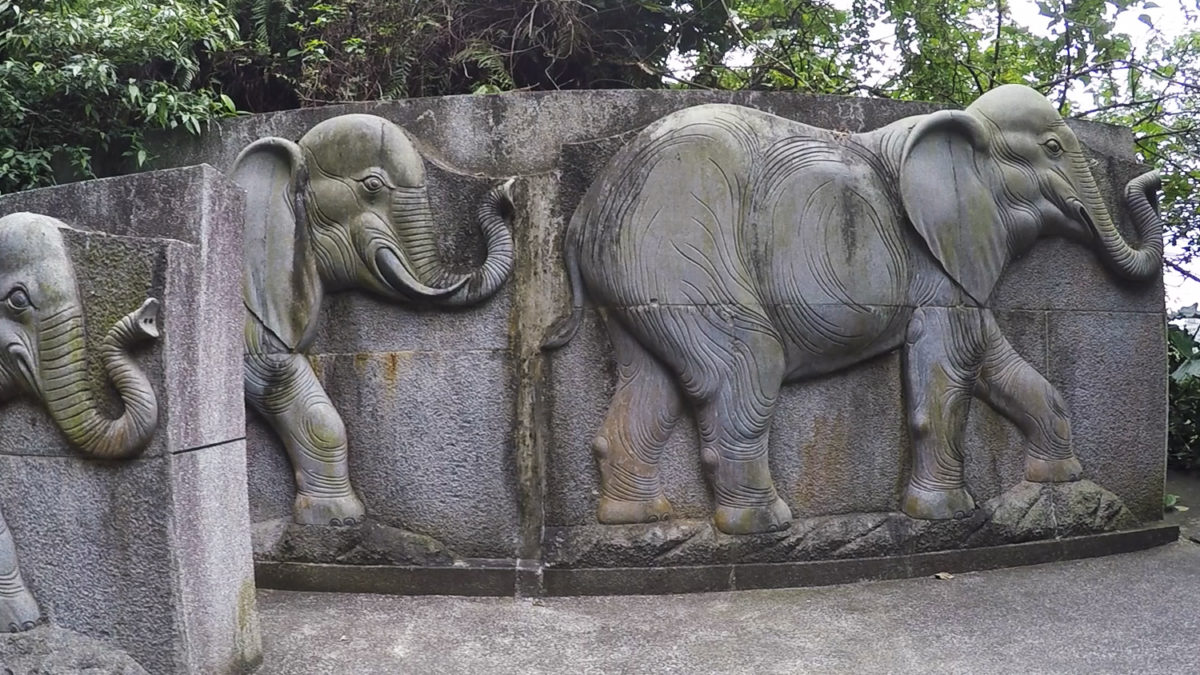 Overall, we had a great time hiking around Elephant Mountain! It's easy enough for beginners, but offers a variety of trails to keep you entertained if you want to go for longer hikes as well. To top it all off, there's free exercise equipment that you can use along the path!
We heard that it's also quite beautiful at sunset, but unfortunately we didn't have a chance to go at that time to see it.
Taiwan Cycling Trip – Entire Playlist
If you haven't seen the rest of my trip, you can check out the entire playlist here.