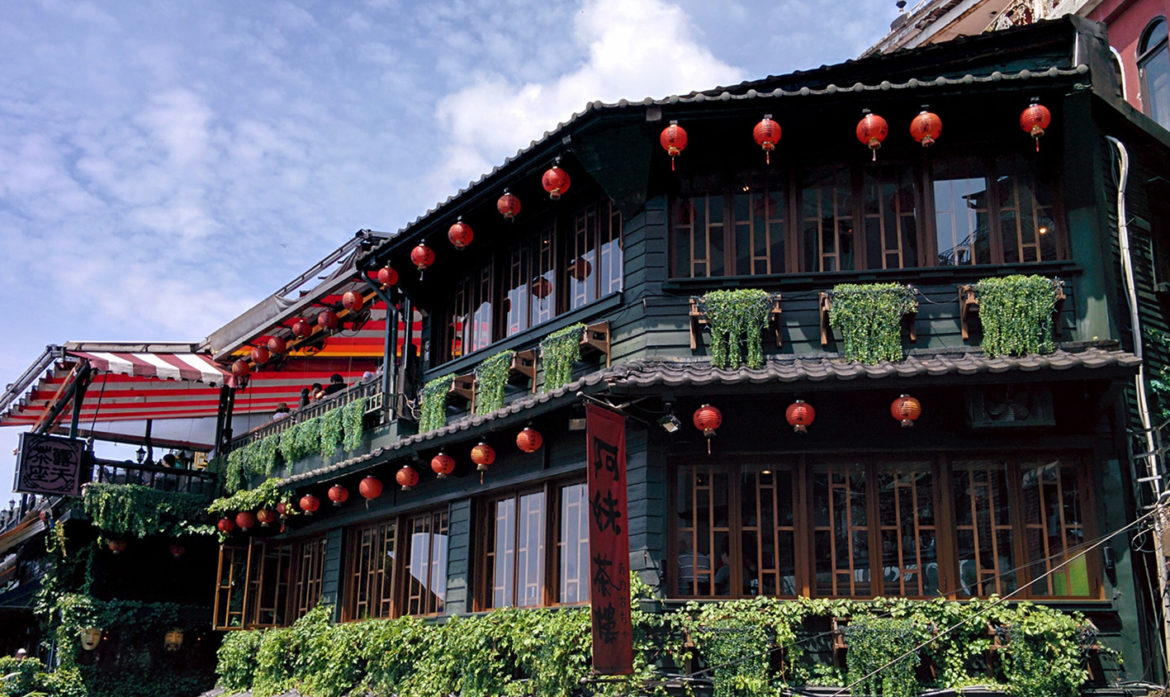 Jiufen VLOG
Jiufen BLOG
In day 10 of my Taiwan Trip, my friend Natalie and I went to visit Jiufen, which is one of the most popular tourist destinations in Northern Taiwan. From Taipei, it only takes about an hour and a half by train and bus, and is definitely worth a visit if you have a chance to go.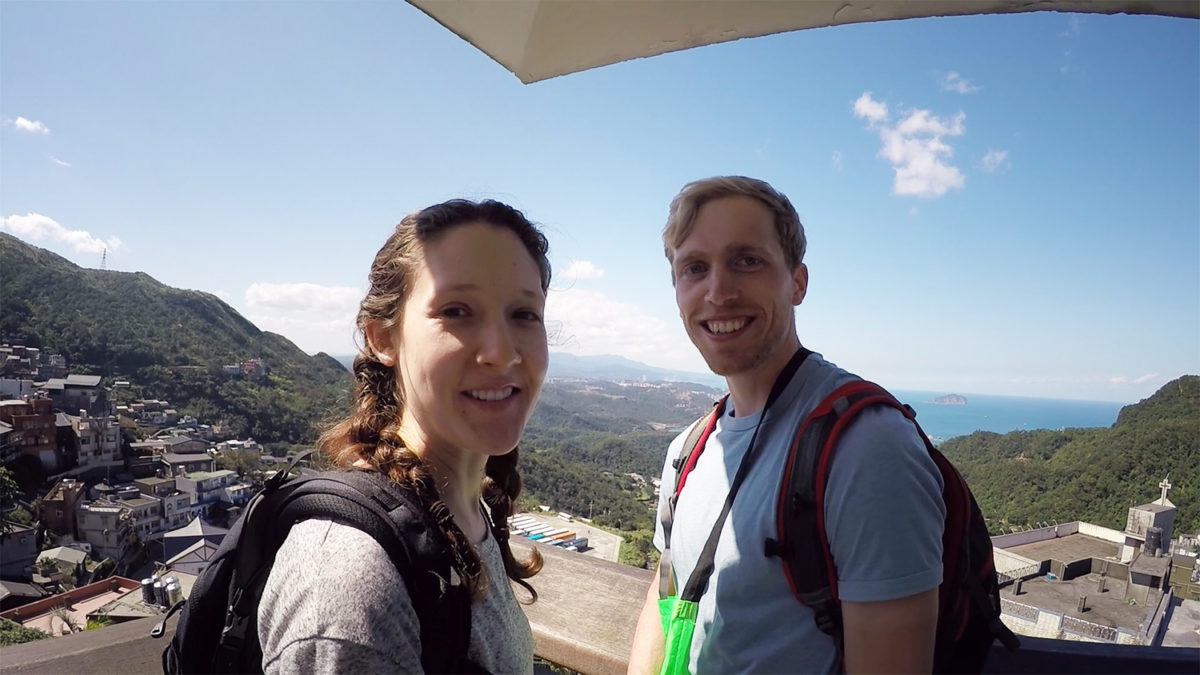 Jiufen is a small town located on the Northern tip of Taiwan which is built into the mountains so it offers some stunning views of both the surrounding area and nearby Ocean.
Before it became a popular tourist destination, Jiufen was actually a gold mining town. And if you look in the right places, you can still find some random caves/tunnels that you can walk through and explore.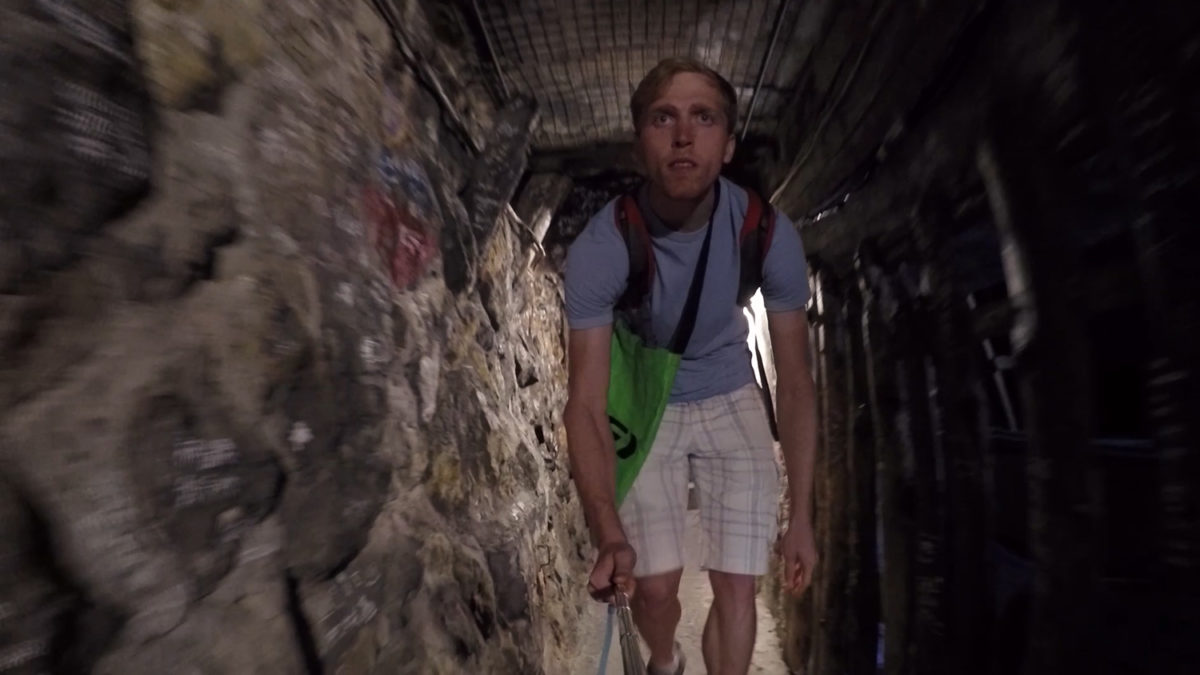 Jiufen is no longer a mining town, but still thrives due to thousands of tourists coming to visit everyday.
Why so many tourists in Jiufen?
One of the largest reasons is due to its resemblance to the setting of Hayao Miyazaki and Studio Ghibli's famous film, Spirited Away, which was released in 2001.
This narrow path along a steep set of stairs, with endless red lanterns, and the infamous Jiufen A Mei Teahouse is probably the most iconic view in all of Jiufen.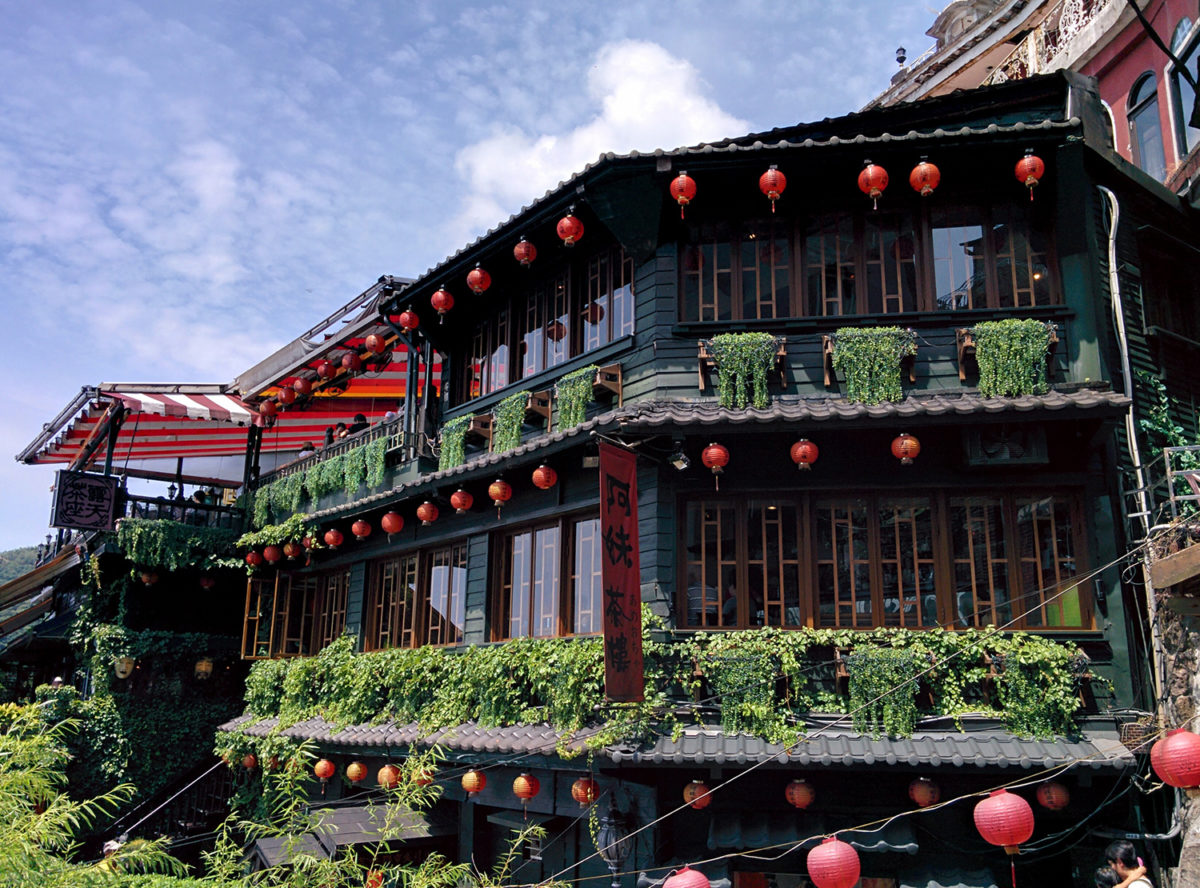 It was easily the most condensed area we encountered, with everyone selfie-stick equipped and walking at a zombie like pace.
Jiufen Old Street
Most of the attractions are located in what is known as Jiufen Old Street, and the entrance is right by the main road where you arrive.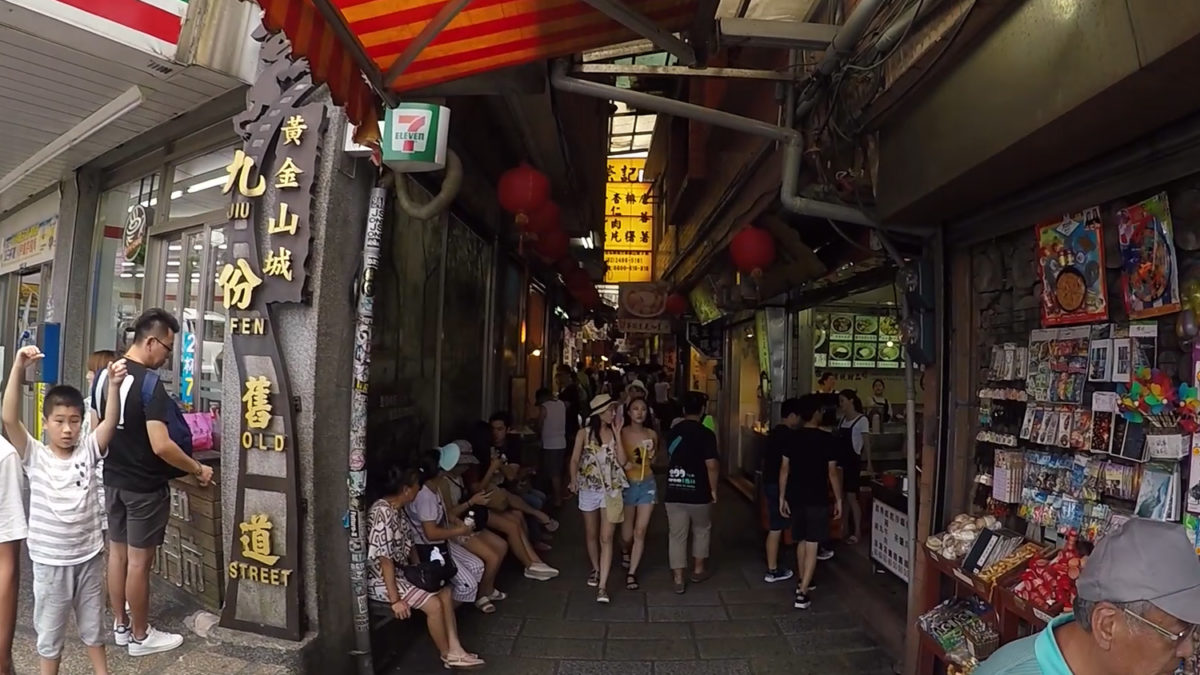 The old street is a winding path full unique shops selling all sorts of different souvenirs and foods.
It's fairly simple to navigate since it's mainly an out-and-back path, but there are some side streets that you'll want to explore as well.
The famous teahouse and stairs you saw earlier are on one of the larger side streets, so be sure to not miss it!
Foods and sweets in Jiufen
Of course, what interested me the most was all of the different foods and sweets.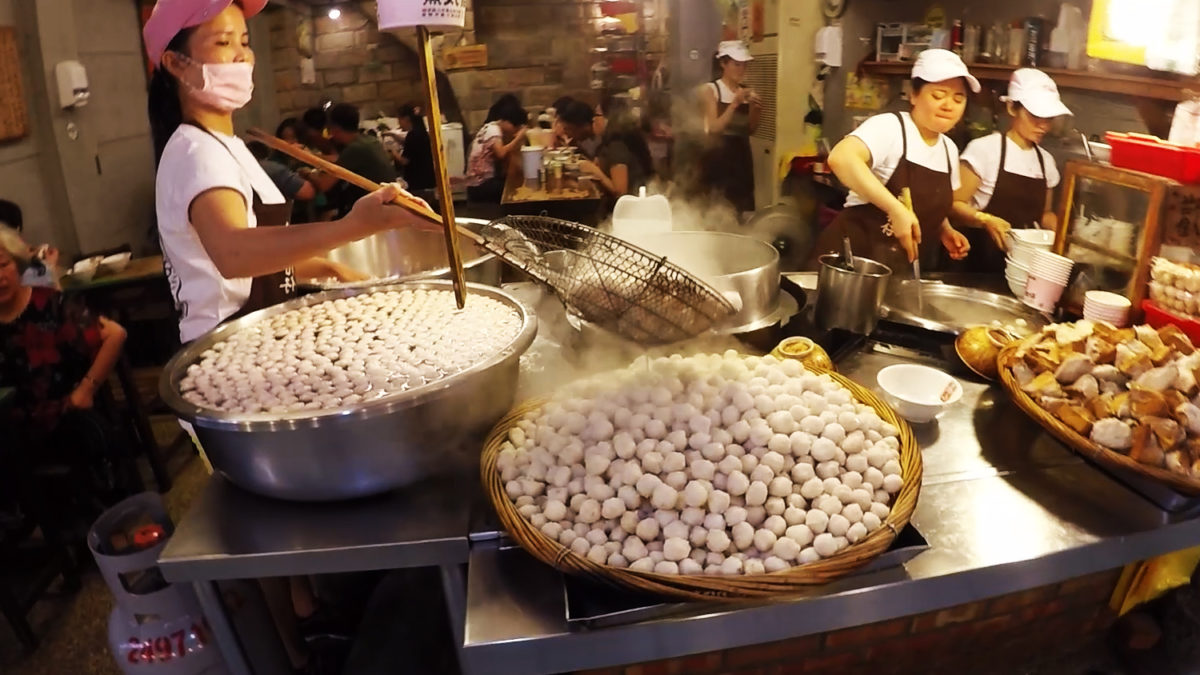 One of my favorites was the Taro potato flavored ice cream covered with peanuts and wrapped in a crepe-like material.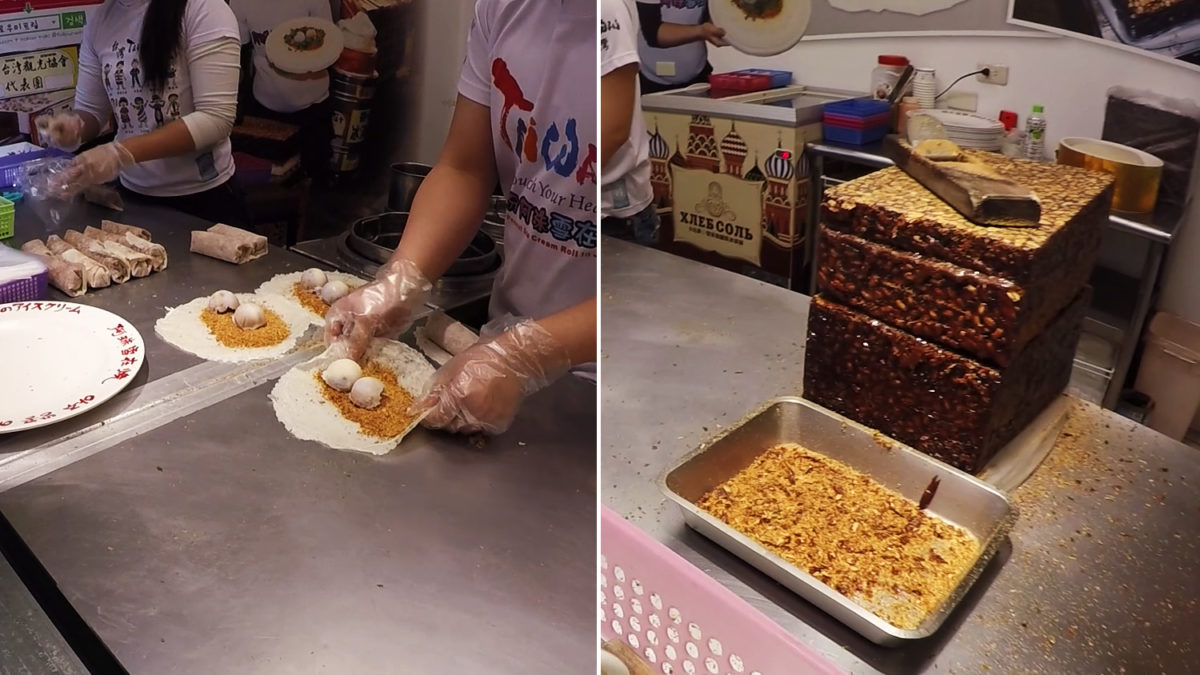 Delicious!
Another famous sweet that you must try while in Jiufen is taro ball sweet soup.
At the top of the stairs on one of the main side streets, there is a very famous shop which sells this. This shop also has a fantastic viewing area, so you can enjoy the surrounding scenery as you eat.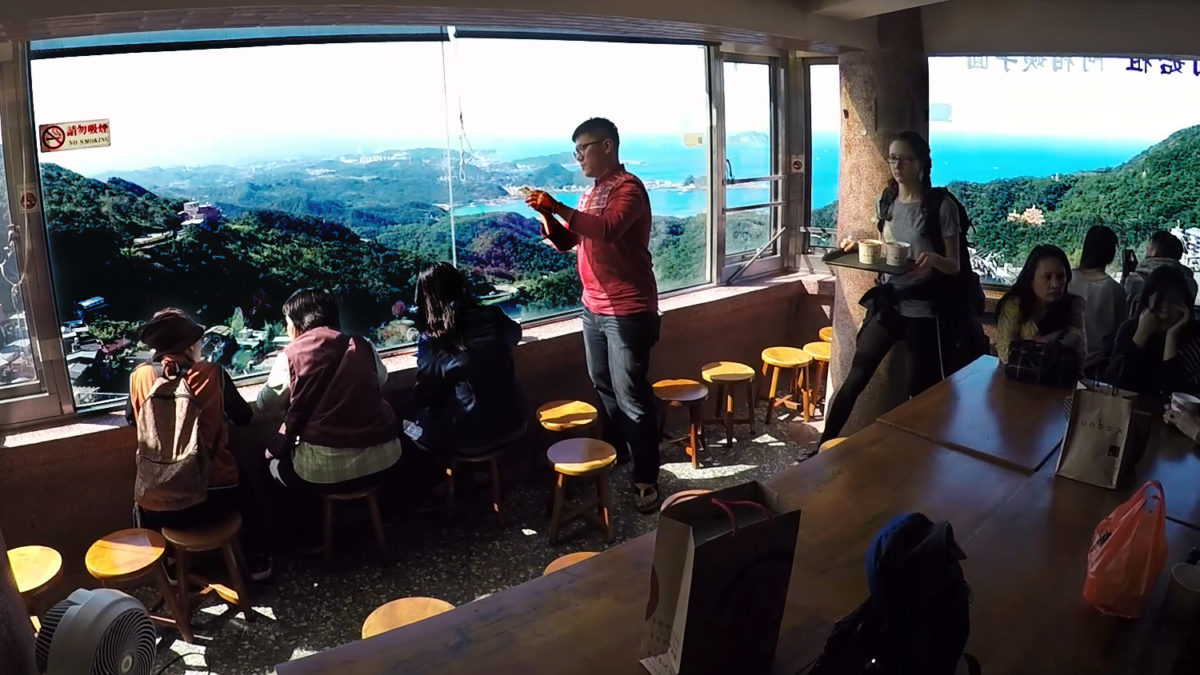 Taro ball sweet soup is probably quite strange for westerners who aren't used to Asian-style sweets, but don't let that turn you away.
basically the bottom of the cup is filled with ice, and then covered with a variety of hot sweets including taro potato and sweet potato rice cakes, as well as a variety of sweet beans.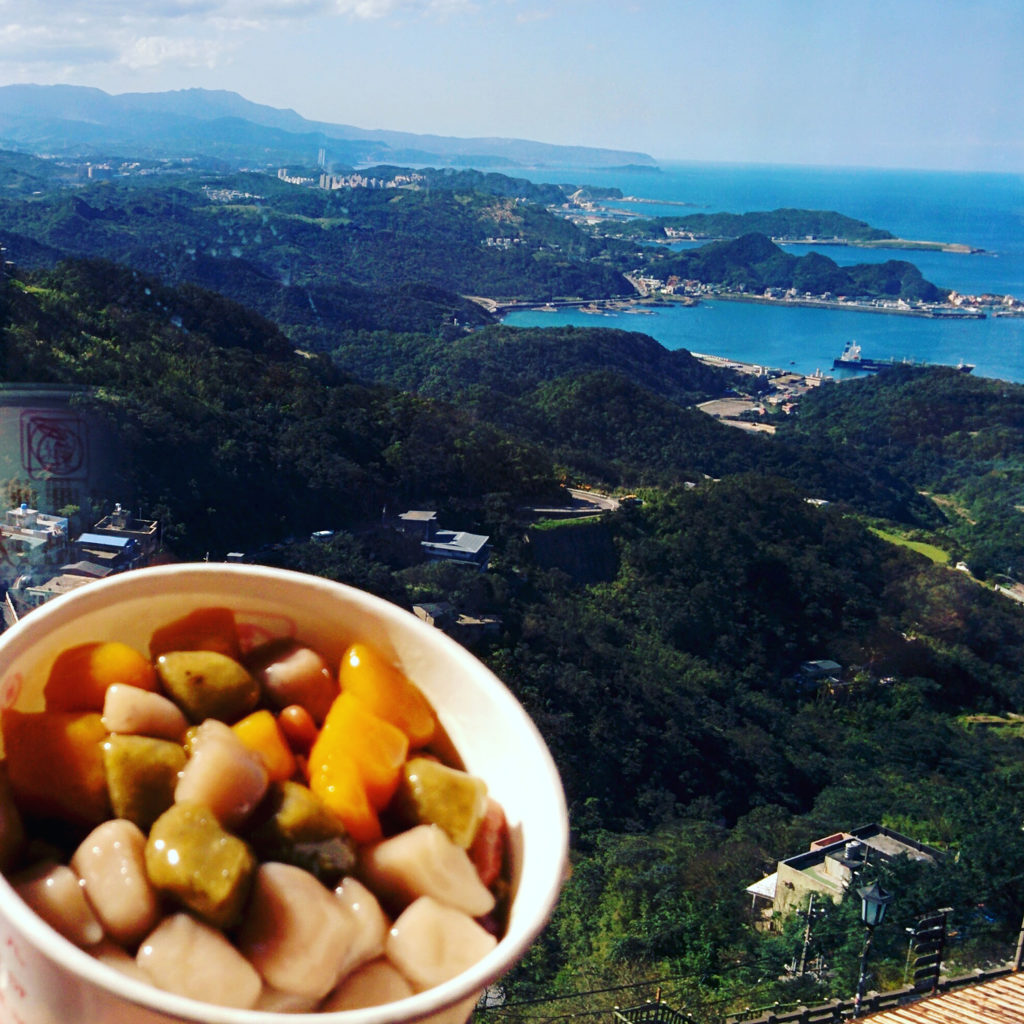 Like I said before, don't knock it till you try it.
Anyway, those were some of the main highlights of our trip to Jiufen.
Still have some time to spare? Visit Keelung
It only takes a few hours to see most of the main attractions, so if you have any leftover time, I recommend visiting the nearby town of Keelung.

You can take a bus directly there from Jiufen and then easily take a train back to Taipei once you are done.
Keelung is a port town with a famous night market, so it's a great place to stop for dinner on your way back to Taipei.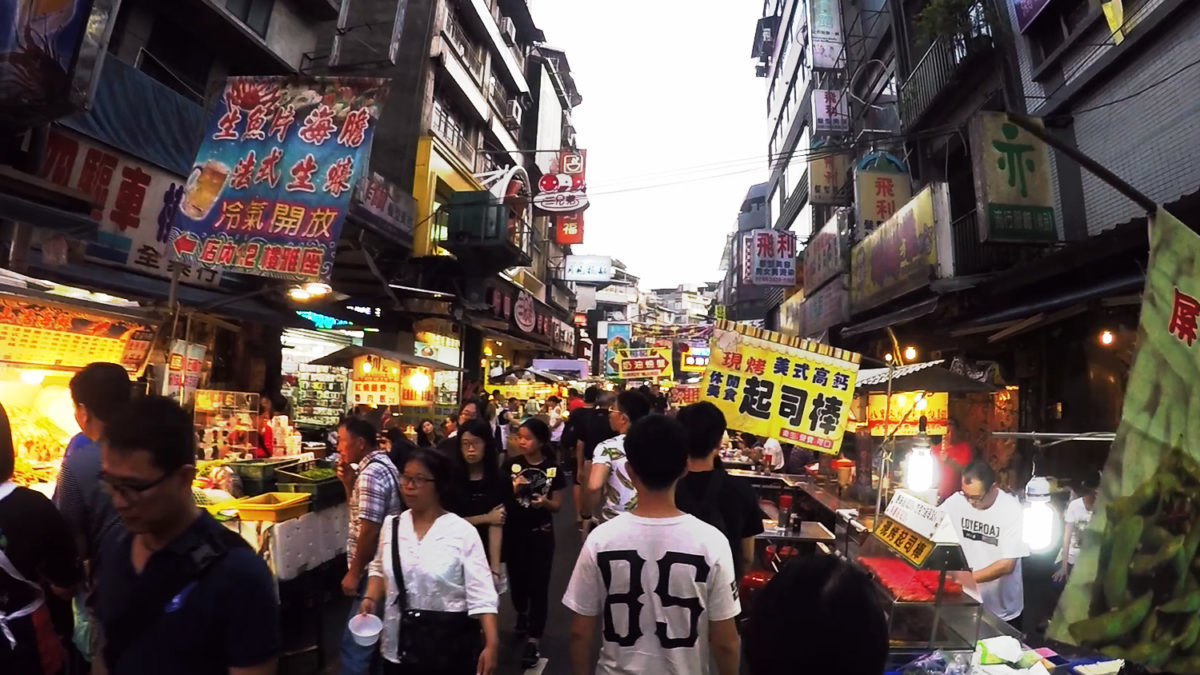 If you have some daytime left before the night markets open, check out some of the nearby parks and temples. You won't be disappointed.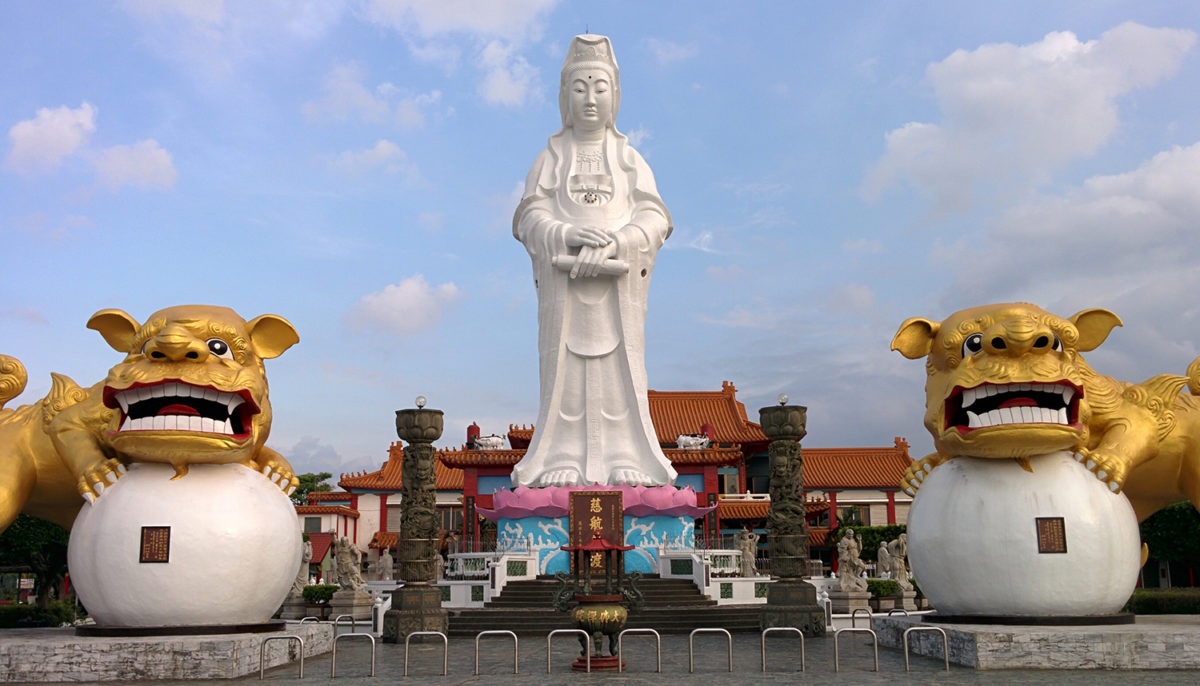 Taiwan Cycling Trip – Entire Playlist
If you haven't seen the rest of my trip, you can check out the entire playlist here.