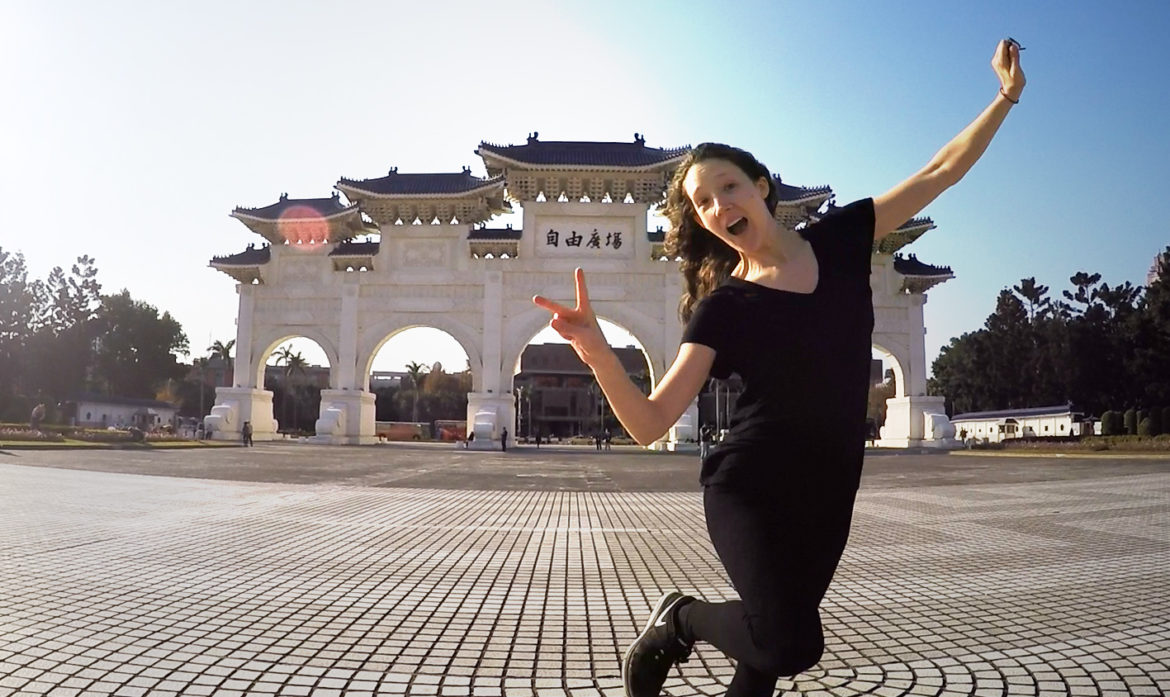 Watch the VLOG for "Walking Around Taipei's Attractions"
Taiwan Cycling Trip – Day 8, a non-romantic Valentine's Day
Or read the full story here
It was no ordinary Tuesday morning in Taipei. Today was Valentine's day!
Luckily, I had my good friend Natalie to keep me company. She first joined me in day 8 of my Taiwan Cycling Trip series where we hiked Elephant Mountain together. Today's agenda was to do typical touristy things and walk around the must-see spots in Taipei. Our hostel was located in the popular area of Ximen, so there were many great things within walking distance.
Attraction #1: Longshan Temple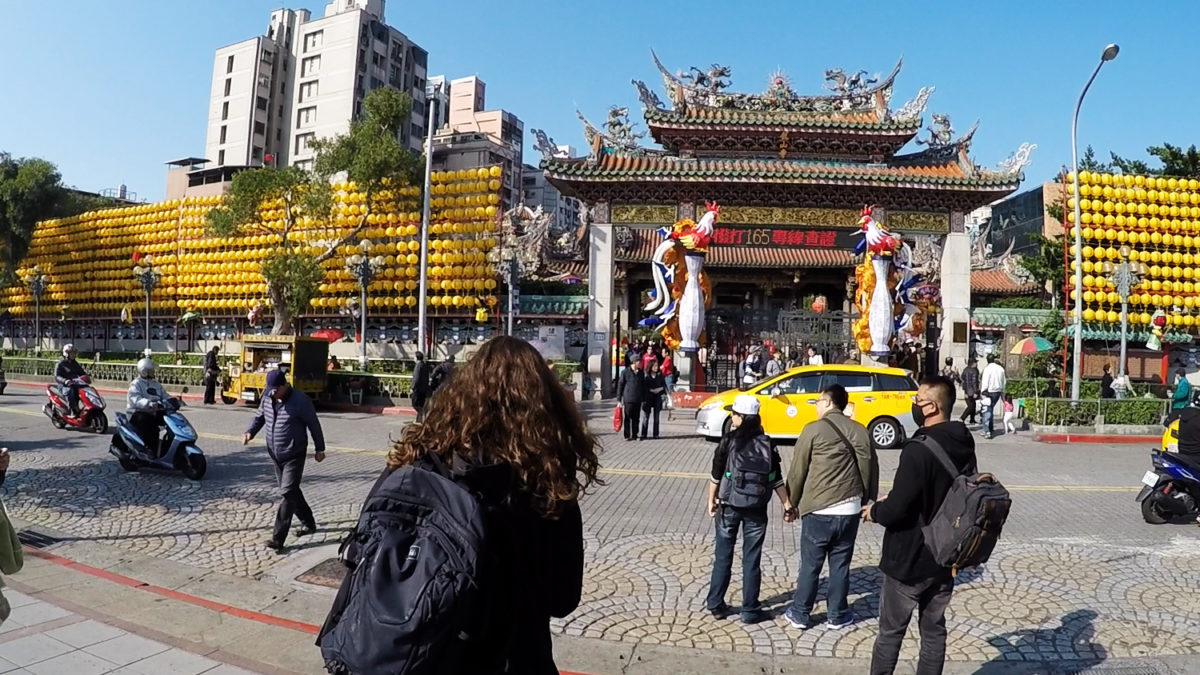 We started with Longshan Temple, a popular Buddhist temple in Taipei. The original temple was actually destroyed in World War II, but rebuilt shortly after. Thousands of people, both locals and tourists, come to this temple everyday, and it truly is a beautiful sight to see.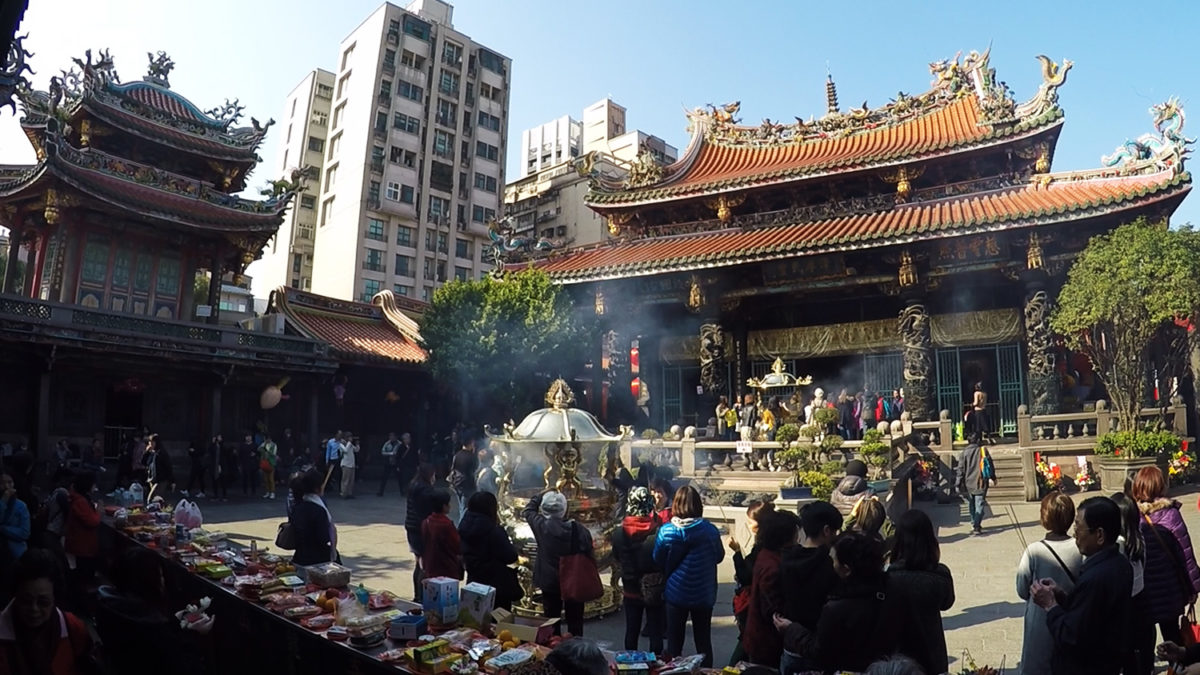 It is a wonderful example of Taiwanese classical architecture, which is quite distinct from other Asian architecture.
Many people come to the temple to pray, which comes in various forms.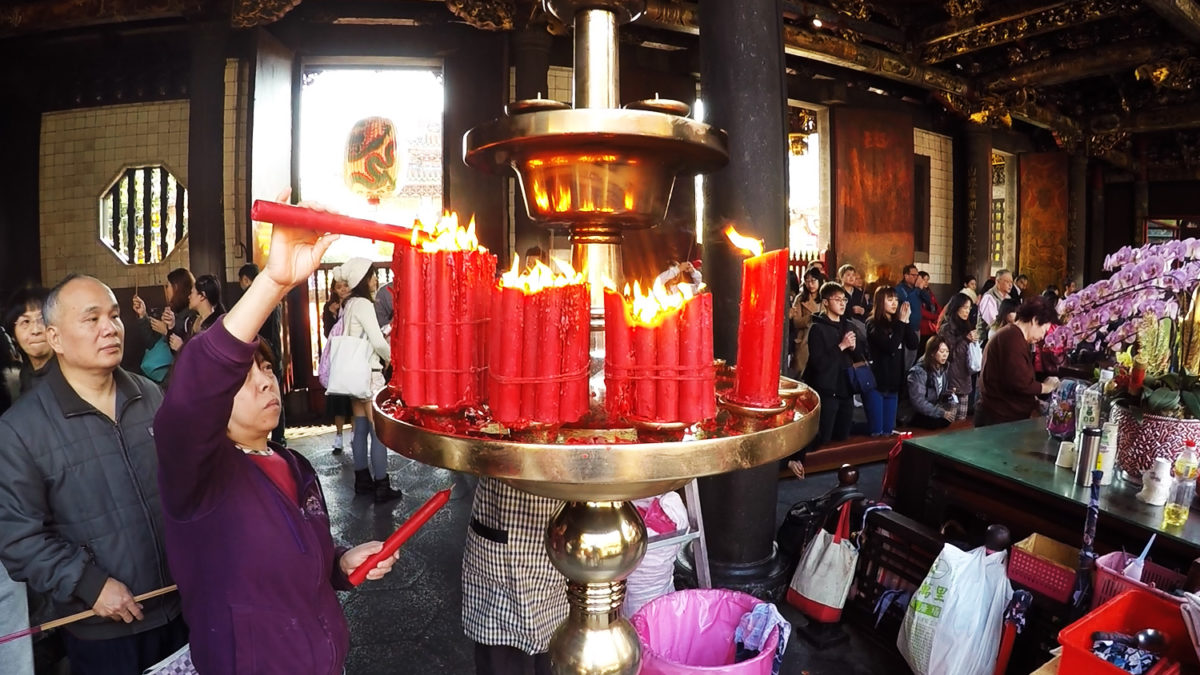 Some common ones that you will see are food offerings to the gods.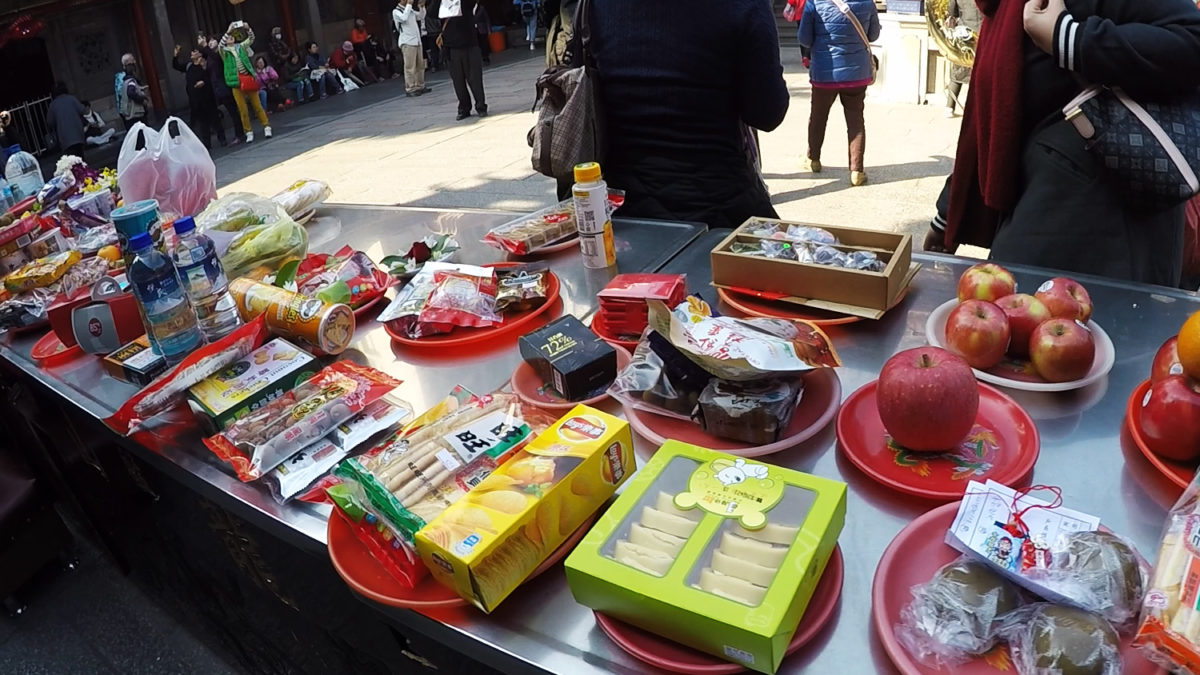 The smoke of incense is believed to gain the attention from those in the spirit realm, thus allowing one's prayers to be heard.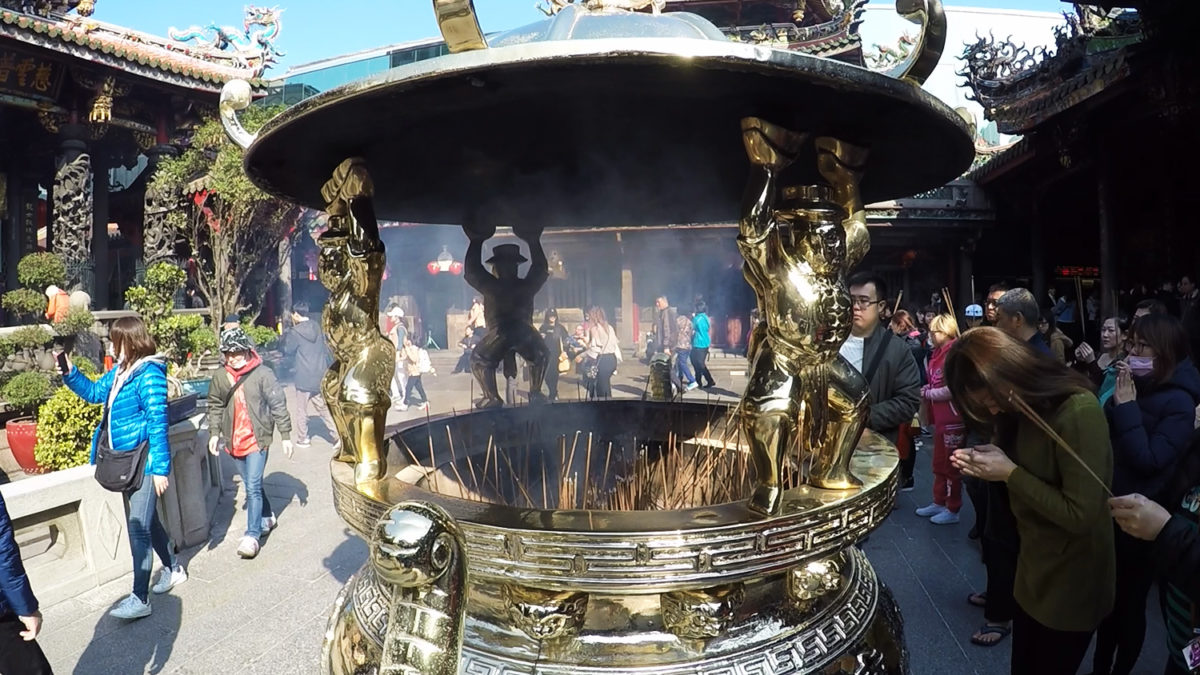 Before praying to the gods, you must introduce yourself. It is also important to not wear too minimal of clothing as well, as a sign of respect.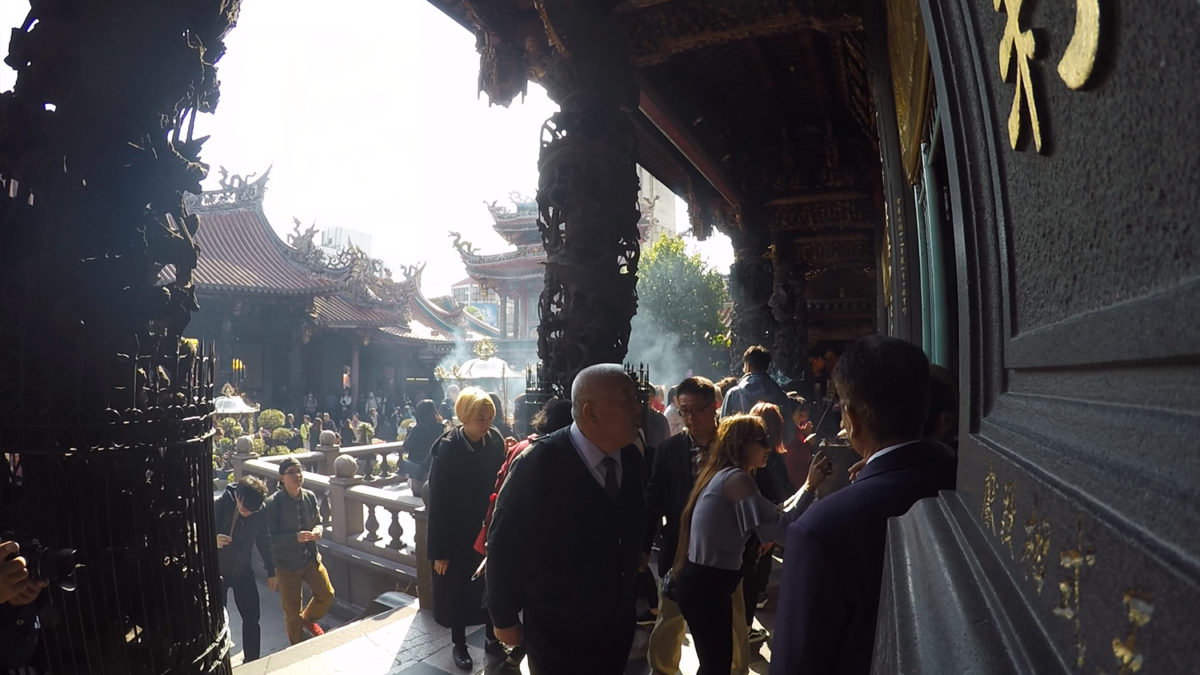 The entire temple area very intricate with many other lively decorations. We recently missed the Chinese New Year celebrations, which I'm sure was even more lively.
Attraction #2: Taipei Memorial / Liberty Square
After getting our fill of the temple, we decided to move on to our next destination.
Our next stop was Chiang Kai-shek Memorial Hall, which was only about a 20 minute walk from Longshan Temple.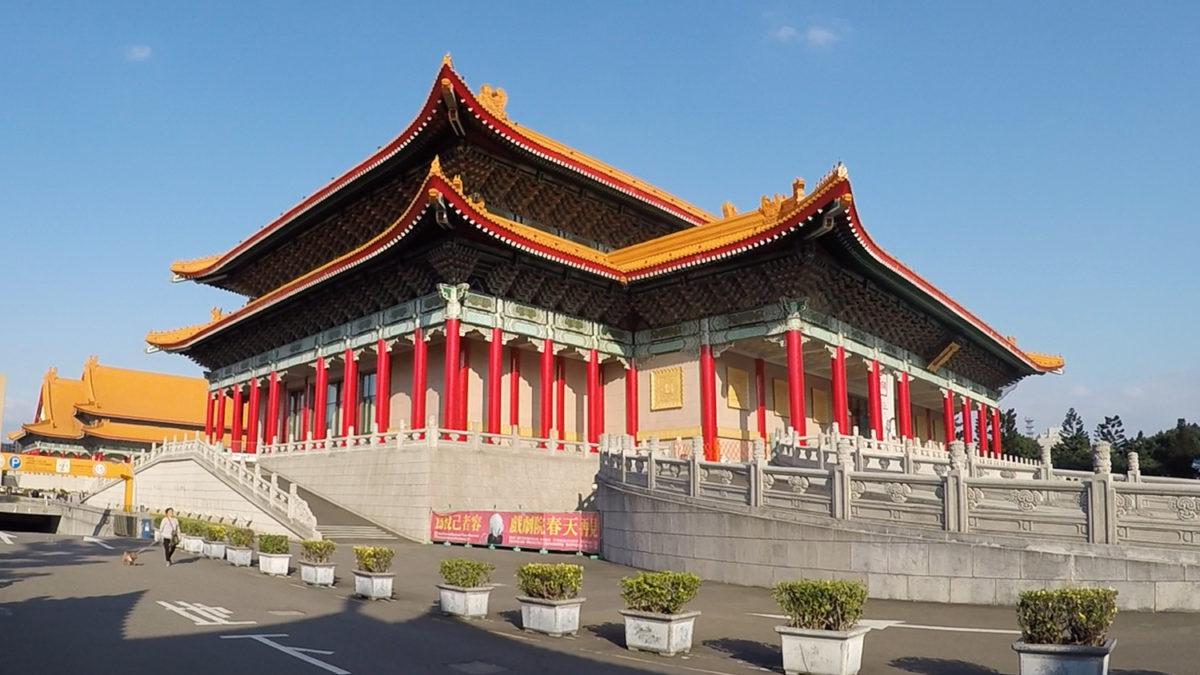 This first large building that you see now is the National Theater, which is part of the Memorial Hall Square, which is this huge open area, surrounded by some pretty massive and impressive buildings.
At the end of square, there's the memorial itself.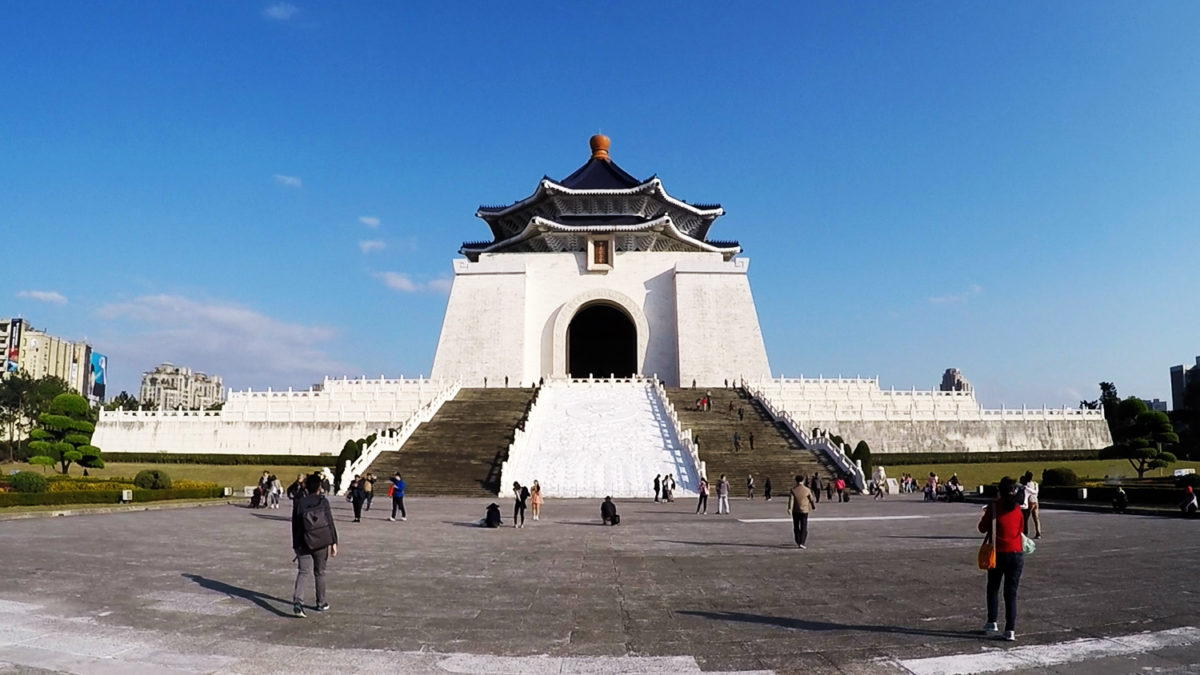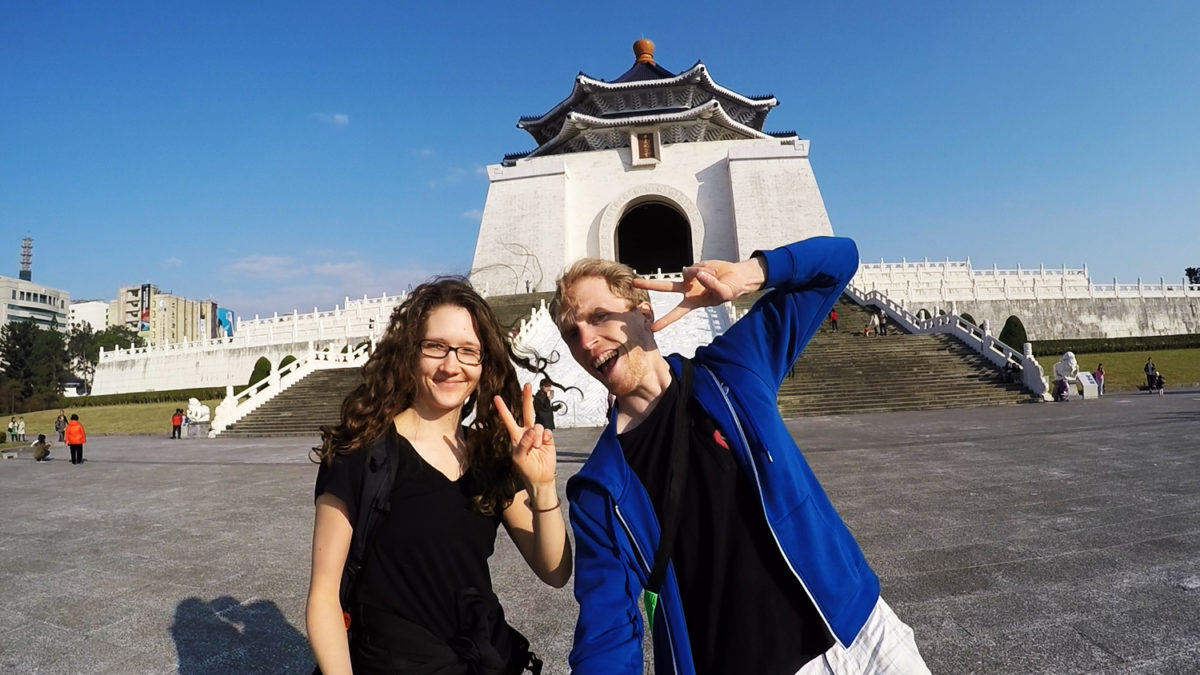 The memorial hall is a national monument of Taiwan, and was built in memory of Chiang Kai-shek, the former president of the Republic of China.
The roof, as you may notice, is blue and octagonal. The number 8 in Asia is often associated with abundance and good fortune.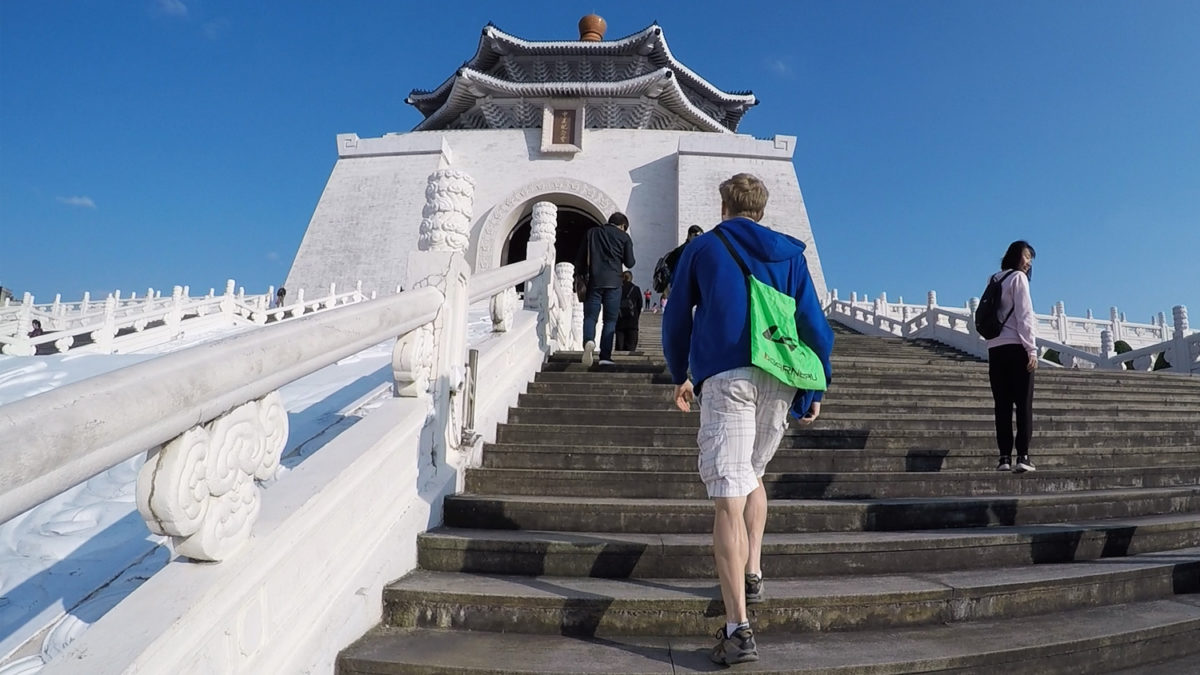 In addition, there are two sets of stairs, each with 89 steps, which represent former-president Chiang's age at the time of his death.
Since its creation, this square has been a popular choice for mass gatherings and was a central hub in the recent decades leading up to Taiwan's modern democracy.
Every hour, there is a changing of the guard ceremony, which is a popular site among tourists, and front row spots fill up fast.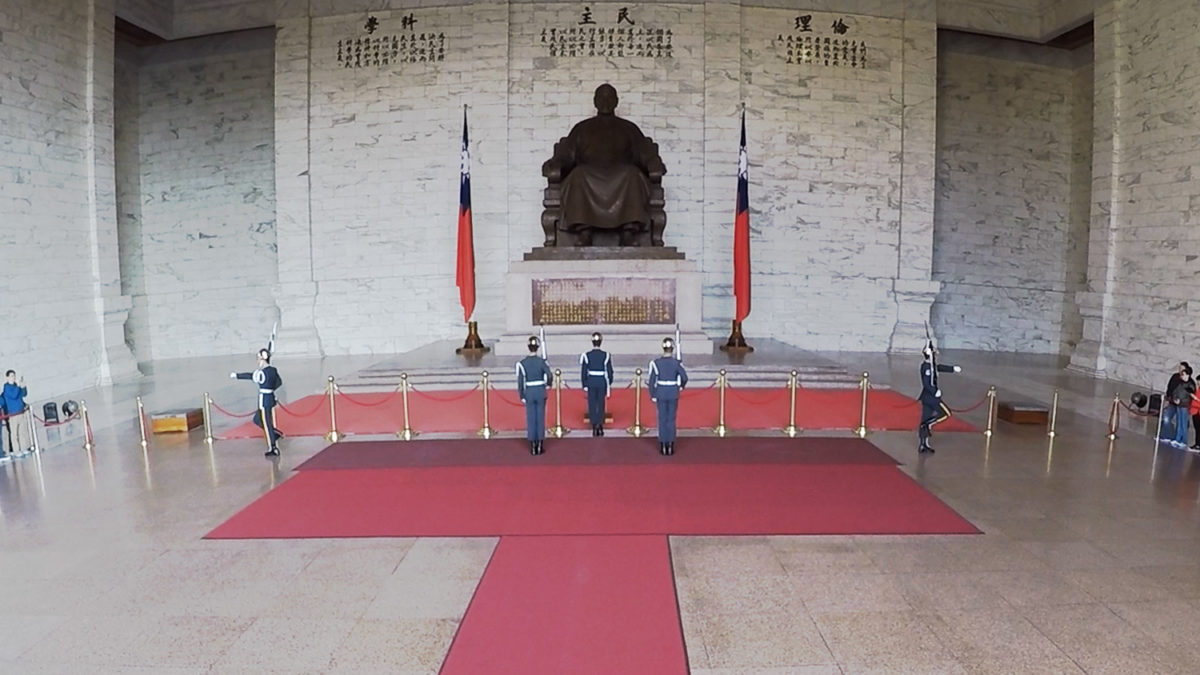 Make sure you have a selfie stick ready, like I did.
"Attraction"/Stop #3: Din Tai Fung
Having walked around outside for the last few hours, we we were starting to get pretty hungry, and decided to search for something to eat.
Although I had already been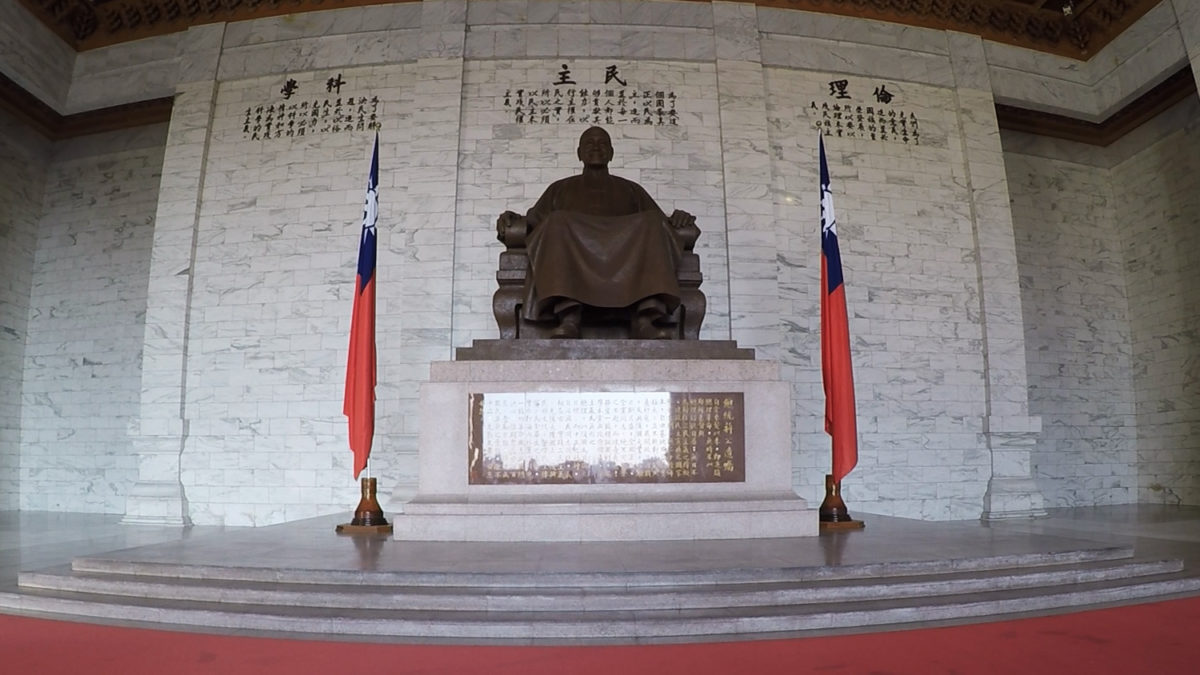 in Taiwan for over a week now, there were still many places I wanted to try.
At the top of that list was Din Tai Fung, which is probably one of the most popular restaurants here in Taiwan. They have branches all over the world now, but nothing is quite as good as the original. Luckily, there was a branch not too far away from the memorial, by Dongmen station. We were also lucky to arrive before the dinner rush, and we only had to wait about 15 minutes for a table. Despite there being multiple floors of dining areas, the wait for a table is usually over an hour on most days.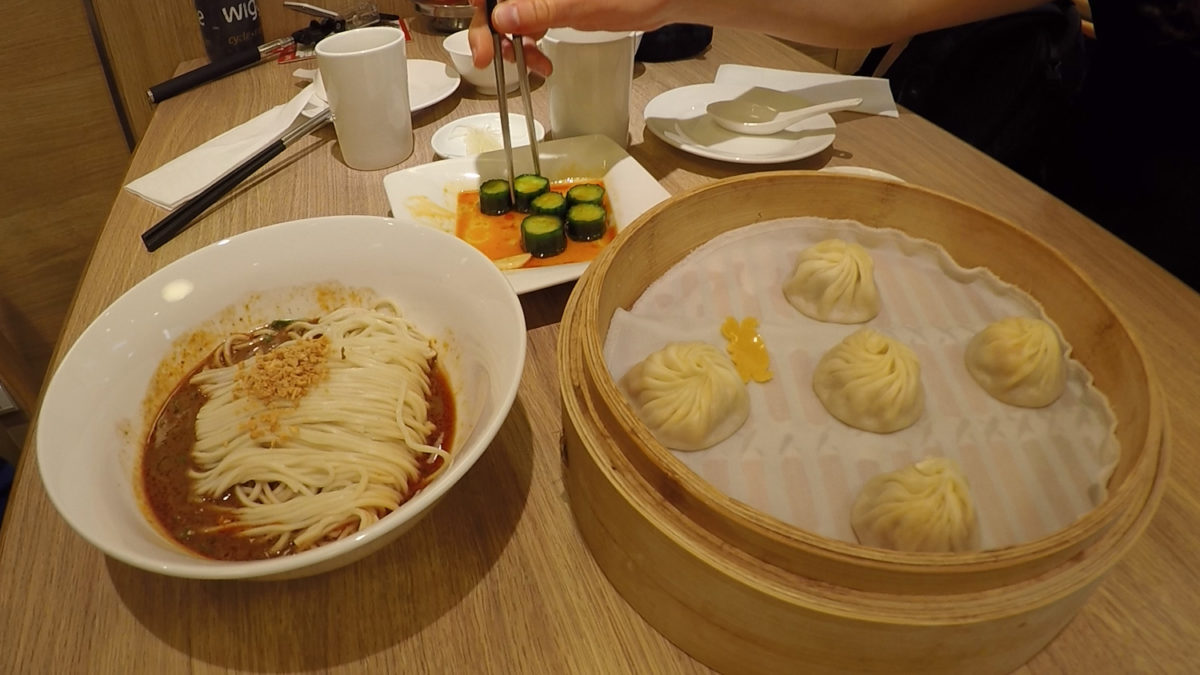 Din Tai Fung is famous for its steamed dumplings and noodles, but has a wide selection of other items on the menu as well.
This spicy cucumber was especially tasty and is a must-try!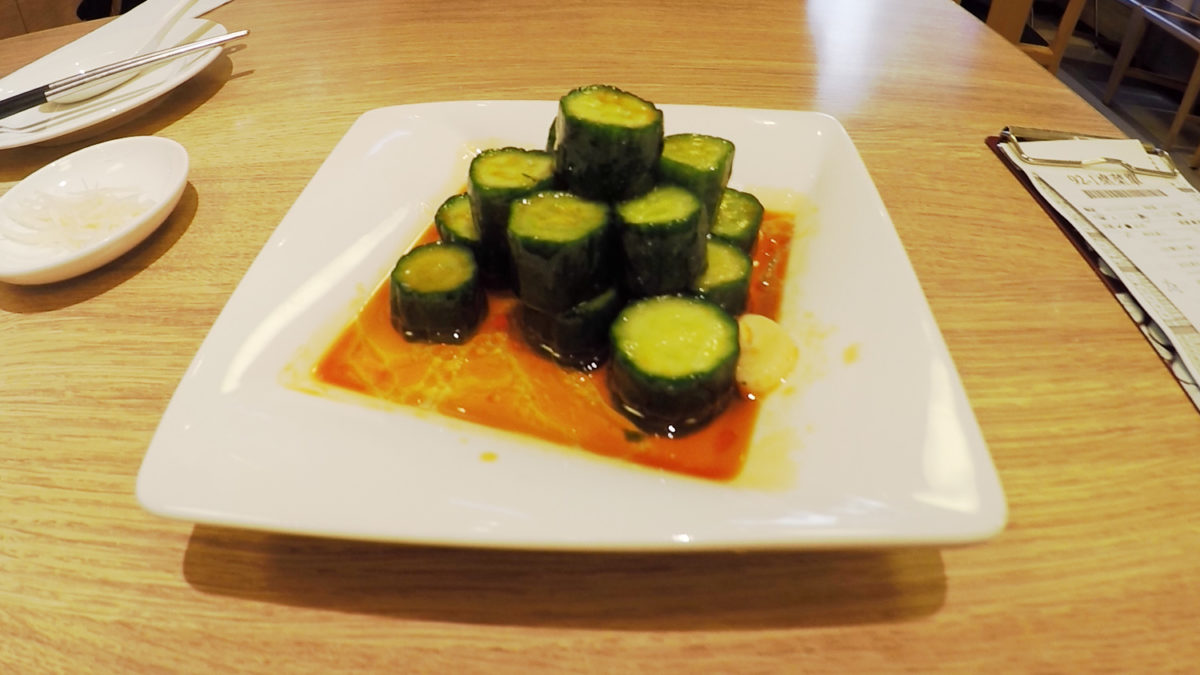 Sesame is a very popular flavor in Taiwan, so I of course went with the sesame noodles!
Natalie's food of choice was some vegetable steamed dumplings!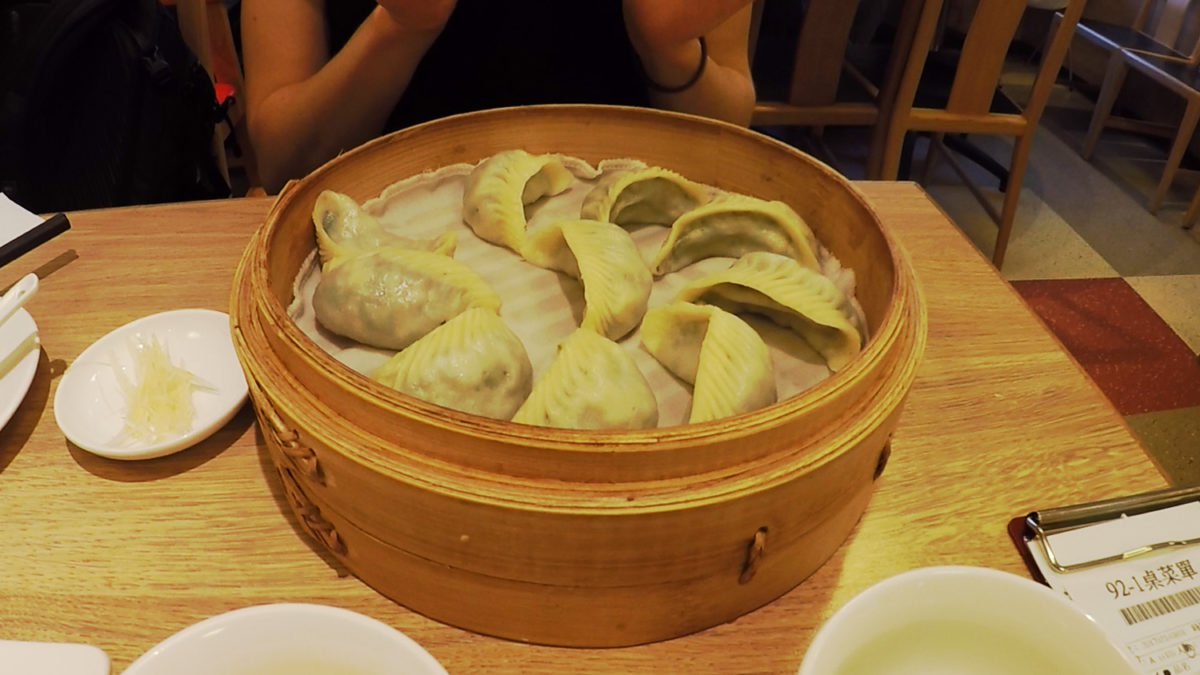 We also got a pair of steamed buns each, which Natalie was quite excited about.
My first flavor was the taro-potato, which is a popular sweets flavor in Taiwan. Unfortunately not so popular in Japan.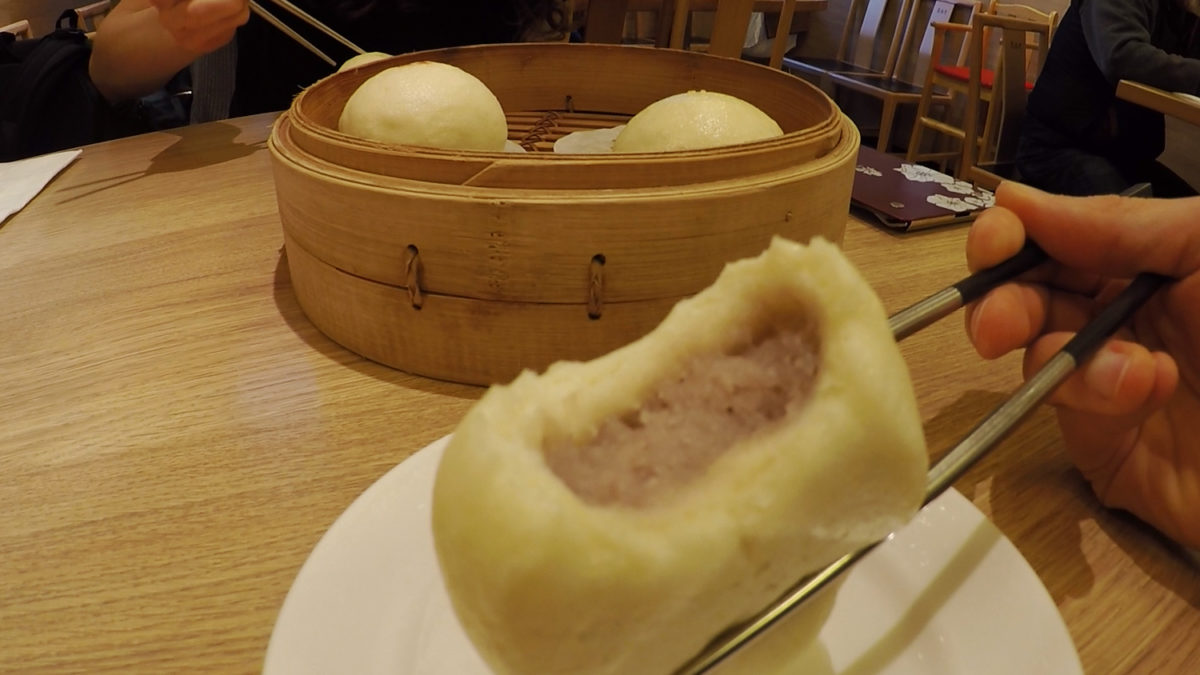 My last bun was filled with very subtly sweetened black sesame, which was to die for. Saving this for last was definitely the right choice.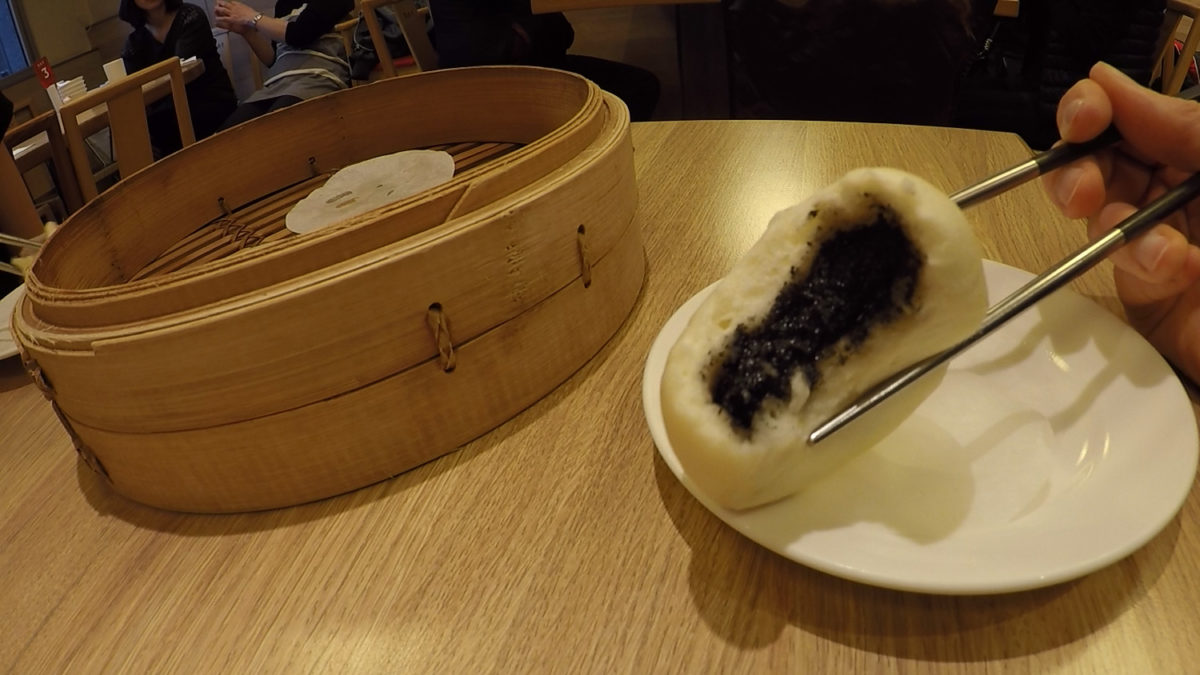 Be sure to watch the video to hear what Natalie has to say about the food.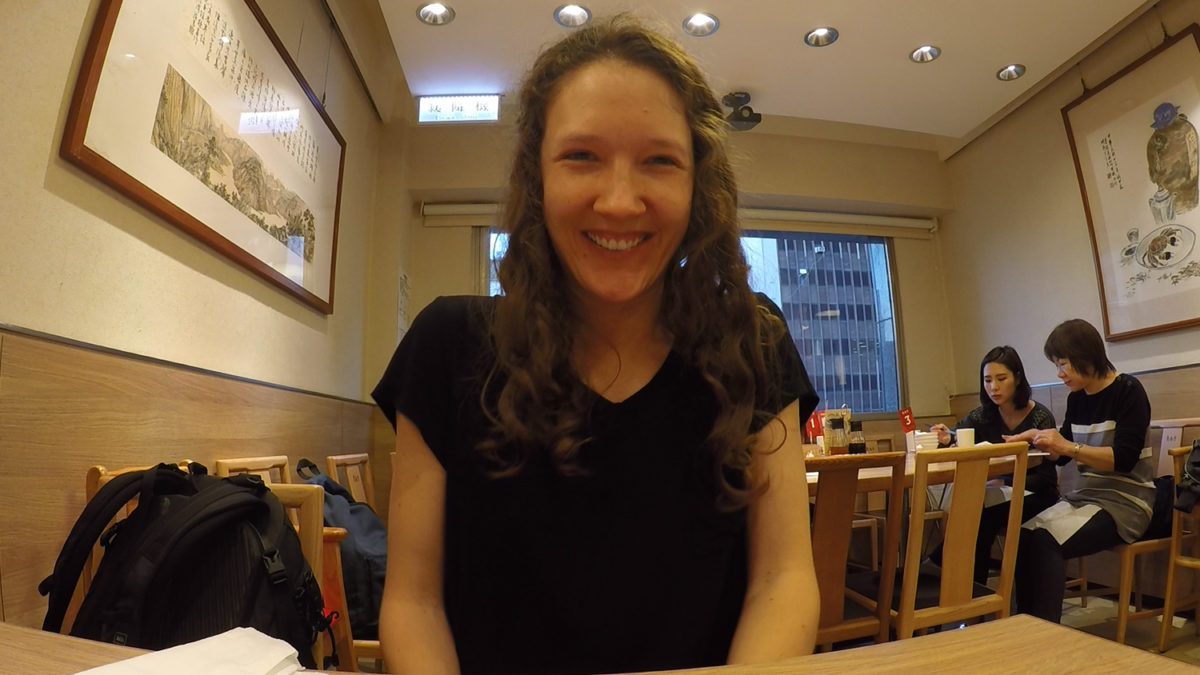 "Attraction"/Stop #4: Shing Hua Tea
After dinner, we had one final stop at a nearby tea shop called Shing hua, which was recommended to me by a new friend I made while cycling in Taipei. Taiwan is famous for its oolong tea, so I couldn't resist the opportunity to stock up on some nice teas for my collection.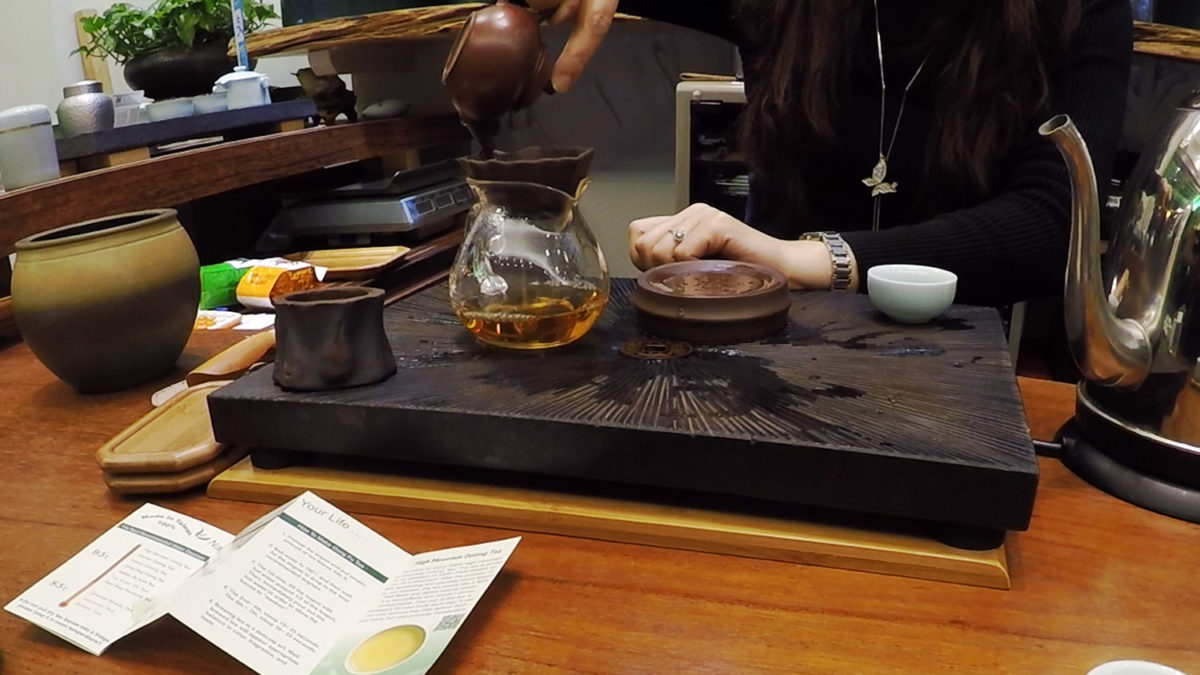 I love the ritual of sampling different teas at tea shops and talking to the staff. Although, no matter how hard I try, I am never able to prepare my tea as well as they do here in the shops.
The person who served us was very kind, and also spoke Japanese since they have many customers from Japan.
Natalie both stocked on on some different Oolong teas. Some for ourselves, and some as gifts for some lucky people.
I actually gifted Natalie some high quality loose leaf tea a few years back that I bought after travelling in China, which started her interest in loose leaf teas.
After exciting the tea shop, we came across an interactive public photo booth, and started to have some fun with it. This was especially Natalie, since she actually works for a company that creates portable photo booths. So it was important to scope out the competition!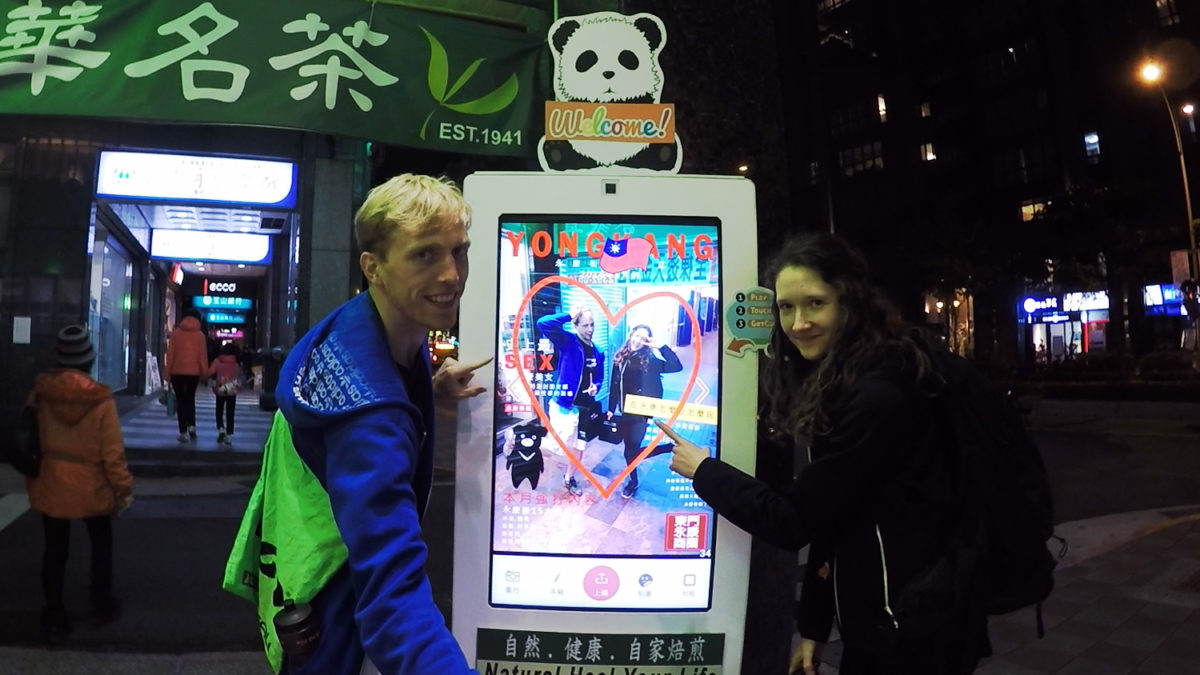 The photo booth ended up being pretty fun to play with and was a nice end to our non-romantic Valentine's Day in Taipei.
At the end of the day, Natalie and I realized that this was actually our second Valentine's Day in a row that we had spent together traveling around Asia.
This time last year, we were traveling in Thailand together. Unfortunately, I have no videos about that trip, but you can read it at Natalie's blog, http://spartanlifeblog.com/.
Anyway, I hope you enjoyed reading about / watching day 9 of my Taiwan Cycling Trip, which actually didn't have any cycling in it, but…
Taiwan Cycling Trip – Entire Playlist
If you haven't seen the rest of my trip, you can check out the entire playlist here.
See you next time!